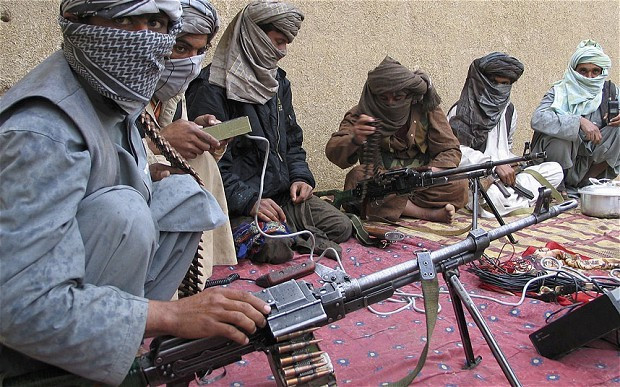 Fierce fighting has broken out in Afghanistan's Kandahar province as Taliban insurgents tried to storm the police chief's house by laying siege to a nearby school, local reports say.
At least six militants have been killed so far and although there are as yet no reports of civilian casualties, one child is believed to have been killed.
The dawn attack took place in Spin Boldak district of southern Kandahar province, located near the Pakistani border.
Police said the residence of police chief General Abdul Raziq appeared to be the target of the attack when the Islamist fighters began firing at about 06:00 local time.
Some of the militants detonated their suicide vests while a few others were gunned down by security forces, said police spokesperson Zia Durrani, reports Pajhowk news.
More security personnel are being deployed in the area which has been cordoned off.