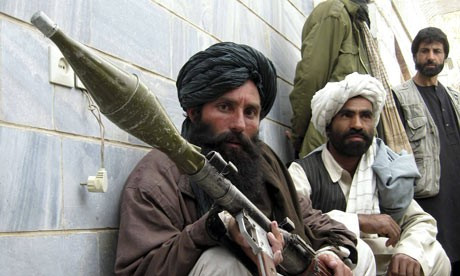 More than 120 schoolgirls and three teachers have been rushed to hospital after a suspected deadly poison attack by the Taliban in Afghanistan.
Police have stated today that an unidentified toxic powder was used to contaminate the air at the School in Taliqan, Takhar Province. Afghan Police and education officials have accused conservative radicals opposed to the education of girls of carrying out the attacks
One of the poisoned schoolgirls, Samera, remained paralysed in her bed as she described the atrocity. "We saw one of the students was unconscious and in bad condition. We were told not to drink water but we had already drunk the water and we became unconscious too."
Abdul Wahab Zafari, Head of Takhar Education Department, also spoke of the terrible incident. "There was a certain smell that our students noticed. Unfortunately as a result, some of our students were poisoned and the recent report showed that 80 of our students were poisoned."
The attack follows a similar poisoning case in Takhar Province last month, when 150 schoolgirls were hospitalised after drinking contaminated water on the school's grounds.
In the past radical Islamists have thrown acid in the faces of girls while they were walking to school. Insurgents have closed down 550 schools in 11 Afghan provinces, according to the country's Ministry of Education.
Girls had previously not been able to go to school when the Taliban ruled large parts of the country as the Islamic Emirate of Afghanistan from 1996. The U.S. backed Afghan forces overthrew them in October 2001, reinstating females into work and education.
Earlier this week world leaders met at the NATO summit in Chicago to discuss the planned end of combat operations in Afghanistan by 2014. Afghanistan's Intelligence Agency, the NDS (National Directorate of Security), have claimed that the Taliban are intent on forcing the remaining schools to close before that time.