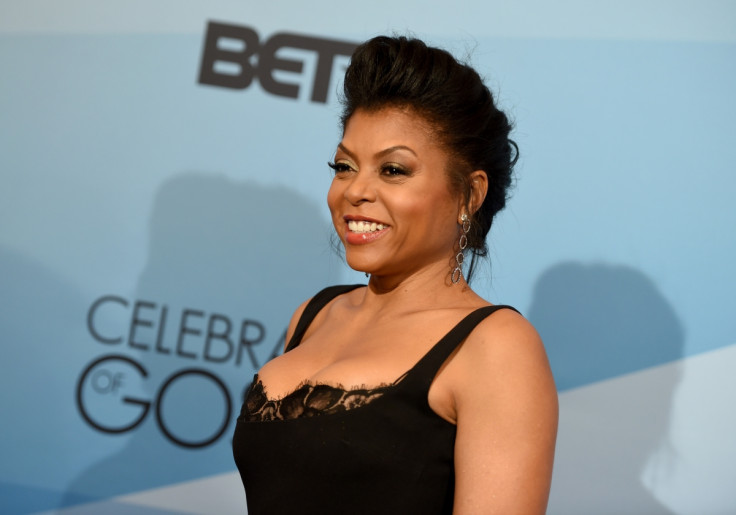 She is best known for playing the straight-talking, former convict ex-wife Cookie Lyon on the hit Fox show Empire, but Taraji P Henson has revealed that she learnt real strength after a violent relationship. In her new memoir, the Hollywood actress recalls the moment she watched her suede boots ruined by her own blood.
The 46-year-old Oscar-nominated actress, delves into the domestic violence of her past in her memoir, which is out later this month. Henson met William LaMarr Johnson, whom she refers to as Mark, when she was 17. As they courted he would often tell her that she deserved better than a man that didn't go to college and struggled to find employment.
Her gritty account goes on to provide an insight into their tempestuous relationship and the resentments that manifested after their son was born. Everything finally imploded after he hit her during an argument. At the time she was studying acting at Howard University.
"The next thing I knew, Mark's balled-up fist was coming straight for my face. I fell on to the bed crying and holding my mouth; blood seeped off my lips and across my teeth," she reveals in excerpts serialised by the Daily Mail. "Droplets splashed across my shoes... slowly creeping into the fibres of my suede boots.
Henson says that she told him to "Get your s*** and get out" and instantly made the decision to walk away. Although her father encouraged them to reconcile, she feared for the well-being of herself and her child. "With that separation, my forever man, my first love, was no more," she explains. Her high-school sweetheart was murdered in 2003.
The moment came back to haunt her when her son Marcell raised his hand as if to hit her when he was teenager. "You don't want to do that, son,"Henson recalls warning him. "See, you're not hood. You not 'bout that life. Hit me. Please hit me so I can have a reason to take your ass out!"
Elsewhere the book, the Oscar-nominated actress documents her humble beginnings in a Washington ghetto, struggles to break into acting and finally being recognised at the 2009 Academy awards for her supporting role in The Curious Case Of Benjamin Button.
Around the Way Girl: A Memoir by Taraji P Henson is out on 11 October.