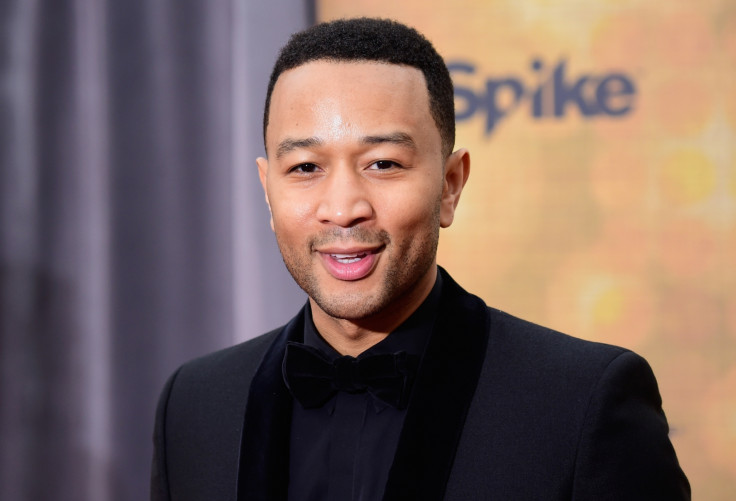 Three years after he took the charts by storm with All Of Me, John Legend is back with a brand new single. Love Me Now is set to feature on Legend's fifth studio album, Darkness & Light, which is set for release before the end of 2016.
The track is co-written by Legend and Blake Mills and John Ryan, whose previous credits include One Direction and Alabama Shakes. Love Me Now, which is available to buy and stream on Spotify, Apple Music and iTunes, boasts a club-influenced sound but retains Legend's trademark romantic lyrics.
Explaining the inspiration behind the song, Legend said: "Love Me Now is all about living and loving to the fullest, no matter what tomorrow may bring. I'm so excited to finally share music from my new album. I've put a lot of love and energy into making this album special. I hope my fans can feel it."
Song lyrics include: "I don't know who's gonna kiss you when I'm gone/ So I'm gonna love you now, like it's all I have," and: "Something inside us knows there's nothing guaranteed, I don't need you to tell me that you'll never leave."
Love Me Now serves as the lead single for Legend's heavily anticipated Darkness & Light. It is also his first major single release since the crooner's global hit All Of Me, which topped the US Billboard Hot 100 chart. The ballad was certified platinum eight times by the Recording Industry Association Of America and has amassed 491 million streams on Spotify.
Legend's fourth album, Love In The Future, reached number two in the UK following its release in 2013. Teasing his new record, the 38-year-old told Notion magazine: "I don't think it's a dramatic change. I believe that it's progression; continuing to push myself and trying to perfect my craft and, to me, that really is to write the best songs you can write, then try to record and produce them in the best way that you can."
Listen to John Legend's new single Love Me Now:
"That's what we focused on; trying to write great songs that told my story. It's a bit more of a live band sound than previous albums, we used a live drummer more than we used to, so on a sonic side that's one of the biggest differences. It gives it a more soulful feel, I think."
The Ordinary People singer added of his ambitions as an artist: "I think as an artist and as a producer and philanthropist, I'm just trying to put more beauty into the world, more love into the world in any way that I can."
A release date for Legend's Darkness & Light album is yet to be announced.