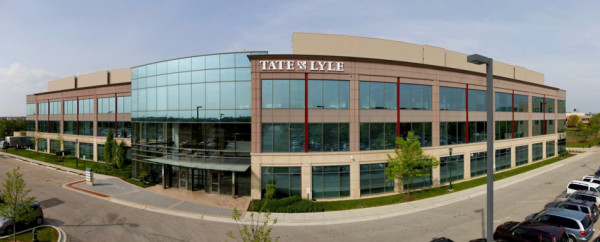 Sweetener manufacturer Tate & Lyle has said that its pre-tax profit fell about 18% for the financial year ending 31 March, 2013 in the absence of exceptional charges that boosted profits in the previous year.
Profit before tax decreased to £309m ($468m / €361m) from £379m ($574m / €443m), a company statement said. The company's stock was down 2.3% at 12:11pm in London.
Exceptional items generated a net loss of £12m in the year ending 31 March, 2013. In the previous year, exceptional items resulted in a gain of £68m, primarily owing to the restart of production at Splenda Sucralose's Alabama, US, facility.
Adjusted pre-tax profit was £329m pounds, higher than the previous year's £318m pounds. The company's sales grew 5% to £3.256bn from £3.088bn.
"I am pleased to report that the underlying business continues to perform well and that despite having entered the year facing a number of headwinds we have made progress. The opening of our new global Commercial and Food Innovation Centre in Chicago has significantly enhanced the level of engagement with our customers, and we have also made headway developing the innovation pipeline and bringing new products to market.
Looking ahead, we will continue to build on the foundations we have laid and expect to deliver another year of profitable growth," chief executive Javed Ahmed was stated as saying in the company statement.
Profit for the year on total operations fell to £278m, from £309m a year ago. Diluted earnings per share on total operations were down to 58.5 pence from 64.3 pence last year.
In its outlook for the year, the company said it expects to deliver another year of profitable growth. Its specialty food ingredients business would report good sales and profit growth, with volumes expected to grow across all major product categories.
In bulk ingredients, improved bulk sweetener unit margins in the US are expected to offset a softer start in US bulk sweetener volumes and lower isoglucose margins in Europe.
Profits within bulk ingredients are expected to be more evenly distributed between the first and second halves than in the prior year, the company said.
The board proposes to pay a final dividend of 18.8 pence, up from 17.8 pence a year ago. The full year dividend of 26.2 pence per share is a 5.2% increase over the previous year.