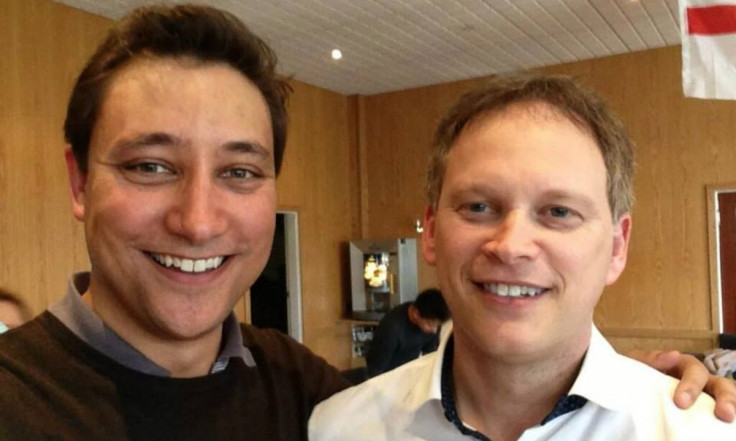 The head of an influential Conservative think tank has been forced to resign after a newspaper investigation linked him to the bullying scandal currently engulfing the party. Donal Blaney, the chairman of Conservative Way Forward, sensationally quit last night after the Mail on Sunday identified him as a key ally of disgraced Mark Clarke.
Clarke is a former Tory activist, who was banned from the party for life, after being linked to a series of accusations regarding bullying, blackmail and sexual assault, which were linked to the death of young Conservative activist Elliott Johnson, who worked at Conservative Way Forward (CWF).
Johnson, 21, was fired from his job at the think tank just days before his apparent suicide on 15 September. He left a note accusing Clarke and various others of bullying, giving rise to a major scandal which led to the resignation of former Tory chairman Grant Shapps.
Blaney, 41, a lawyer who was a friend and admirer of the late Margaret Thatcher, resigned after a series of allegations made by the Mail: that Johnson had seen cocaine being openly used at a CWF event; that CWF fired him from his job days after encouraging him to complain about Clarke's bullying to Tory HQ; that Blaney asked him to pay £400 an hour for legal advice on a minor matter; and that Blaney charged other young Tory activists attacked by Clarke for legal advice.
A spokesperson for Blaney (pictured above) told the Telegraph that he was resigning as CWF chairman to look after his sick wife at their home in the US.
He said: "Because he needs to be in the United States on an increasingly full-time basis to care for his wife who suffers from a progressive and degenerative circulatory condition called Raynaud's Disease, Donal is naturally unable to dedicate the time needed to execute his statutory and fiduciary responsibilities as a director or Chairman of CWF."
Paul Abbott, a former chief of staff to Shapps, and the chief executive of CWF, has also resigned.
Blaney is also in charge of a multimillion-pound project to build a Margaret Thatcher Centre, and bought more than £200,000 of Thatcher memorabilia at auction earlier this month, including several of her outfits for display.
In an interview with Radio 4 last week, Blaney said: "I can't sleep at night; I feel consistently anxious and I can't find enough ways to say how sorry I am that I met Mark Clarke, that I didn't get rid of him sooner and Elliott Johnson is no longer alive."