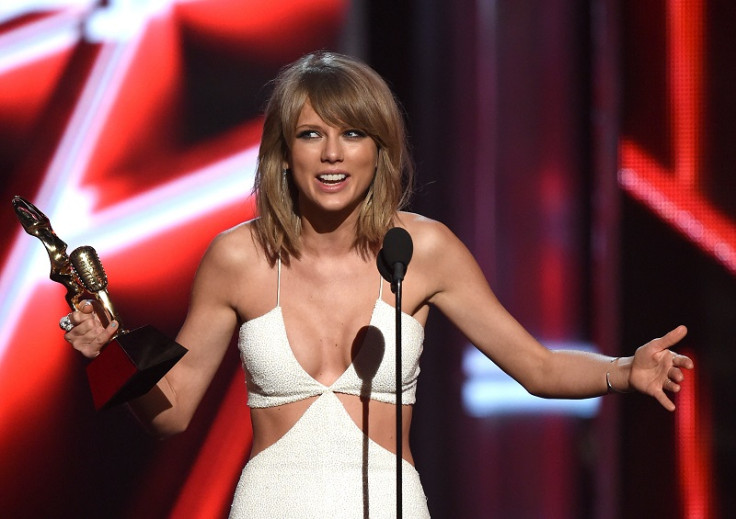 When Taylor Swift isn't busy taking on major corporations and transforming the music industry, the pop superstar is giving downtrodden fans a moral boost. The 25-year-old singer managed to change the life of one struggling teenager after taking time out to offer some kind words of encouragement.
Taylor was pushed into action after Tumblr user 'Protectingswift' left a message that read: "I've been feeling so alone lately and left out of everything and so terrified of school starting and being even more alone next week and knowing taylor is there is really comforting."
The concerned star responded to the cry of help with a heartfelt message with some sisterly advice. "I hate that you're feeling this way and it's so hard not to dwell on our fears and doubts, because we want spoilers for how it's going to turn out," she wrote. "But in reality we just have to go through life not knowing what's next. It's scary but it's also the wildest, most thrilling part of life.'
"Just when you think it's going to get worse, it could get better instead. It WILL."
Calvin Harris' girlfriend went on to express her gratitude to her fan for supporting her during her dark moments.
She continued: "You've always been there with kind, thoughtful words for me when I'm down and I just need you to know how important you are.
"Knowing your worth sometimes comes without any proof at all. You're worth more than flaky friends and people who dismiss you, or underestimate you."
Protectingswift was left elated by the response and couldn't hold back her gratitude. "It's three thirty in the morning and I'm just in shock. I'm so thankful for this. I really needed to hear it tonight and im really grateful to have her in my life. this really helped me and i hope it helps everyone else," she said in a follow-up Tumblr post.
The lucky fan isn't the only one that has benefited from Swift's campaign to bring a little more happiness into the world in recent weeks. Earlier in August, the singer an Australian theatre company the green light to use Shake It Off in a musical performed by senior citizens.
"Permission granted, @BelvoirSt. Good luck with your opening night," Swift to the group just in time for their opening night.