Victoria's Secret Angel Karlie Kloss has opened up about her friendship with American singer-songwriter Taylor Swift.
In an interview to be published in Glamour magazine's September 2015 issue, the 23-year-old model has revealed that she shares a strong bond with the Bad Blood hitmaker.
"Taylor and I met at the Victoria's Secret Fashion Show two years ago. [Model] Lily Aldridge introduced us. She was like, 'OK, you two are kindred spirits. How have my two nice American friends never met?' And that was it..... Our friendship is the same as yours and mine. Many of my closest friends are traveling all the time, so it takes constant effort—texting, FaceTiming—on all ends to maintain close relationships," she said.
On 3 August, Swift took to Instagram to mark Kloss' birthday.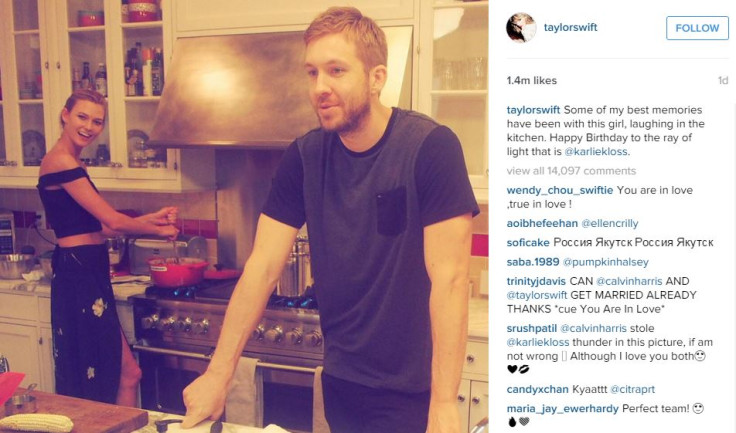 "Some of my best memories have been with this girl, laughing in the kitchen. Happy Birthday to the ray of light that is @karliekloss," Swift captioned the image.
Kloss responded: "So many unforgettable memories+baked goods+LOTS of laughs in that kitchen ❤️❤️ looking forward to many many more!"
Meanwhile, Kloss also talked about her image as fashion's sweetest supermodel to the publication.
"There are worse things than being called sweet. And I think the way that both you and I [Blasberg] were raised was to be grateful to people. I'm a nice girl, and I've embraced it," she said.