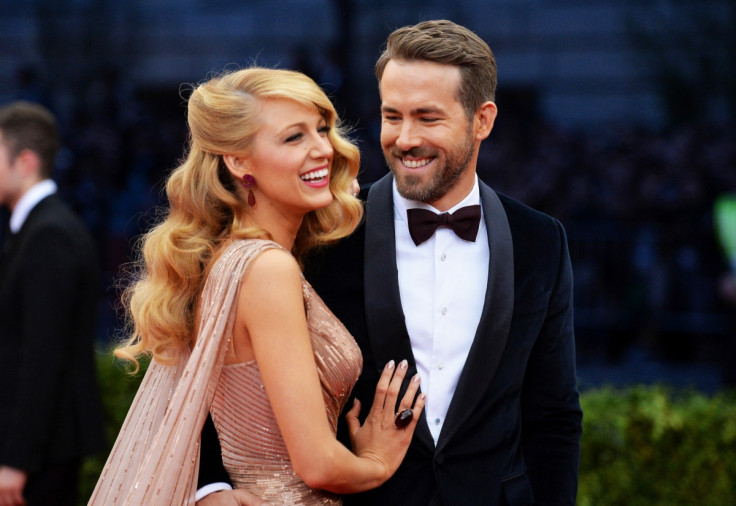 Blake Lively took to social media to share a sweet message and celebrate husband Ryan Reynolds' 40th birthday. The Gossip Girl actress shared an adorable photo from Reynolds' birthday celebrations on Sunday (23 October).
In the photo, the couple can be seen in an embrace, while looking into each other's eyes.
"We fell in love at your restaurant in Boston. We stay in love at your restaurant in NY. Thank you for the BEST food and memories! You are our FAVORITE," Lively captioned the photo, which she posted on Instagram on Tuesday.
"Another happy birthday with @vancityreynolds. Hey, Reynolds, I like you a whole lot. Just sayin," she added.
A few hours later, Reynolds thanked his wife for organising the best birthday party at his favourite restaurant in New York City.
"Best. Birthday. Everrrrr. Courtesy of my wife, buddy, and international spy @blakelively. With huge thanks to my favorite restaurant in NYC, @_o_ya_ – and a special shout out to our children for not ruining everything like they planned," he said.
Fans of the couple immediately liked the photos and wished Reynolds a very happy birthday on the photo-sharing site.
"This is so cute! Mimi misses you i showed her the picture she said it reminds her of herself and her husband when they were young and in love!" one fan wrote, while another said: "Dude so goals. The last Hollywood couple that gives me life/hope."
Besides fans, Lively's BFF Taylor Swift also commented on Lively's photo. "Thanks guys," she wrote. "Now I'm drowning in tears of joy."
Lively and Reynolds first met on the sets of Green Lantern in 2010, but only started dating in October 2011 and tied the knot in 2012. They have two children.