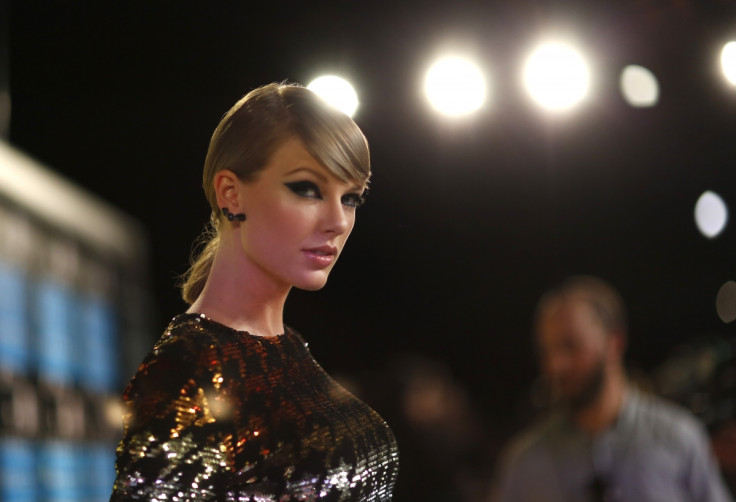 A production company has been accused of endangering a rare species of bird by flouting filming restrictions while shooting a music video in New Zealand with pop star Taylor Swift. The Bad Blood singer arrived in New Zealand on Monday (23 November) to shoot at Bethells Beach near Auckland, which is home to the critically-endangered New Zealand dotterel.
According to New Zealand's Department of Conservation there are around 1,700 dotterels left in New Zealand. A camouflaged shorebird known for its "chip-chip" call, the department's website warns that "Because they are so hard to see, nests are sometimes crushed by people, vehicles, horses or stock."
While the production team was given permission to film on the site, conservationists have alleged that the crew failed to follow rules limiting them to two vehicles on the sand. It has been claimed that up to a dozen vans and 4x4s were brought to the location.
Waitakere Ranges Local Board chair Sandra Coney told Sky News: "There are restrictions on the number of vehicles and what they can do when they're on the beach. So this particular filming company was given permission for two vehicles, which is what they asked for, but considerably more vehicles actually went onto the beach. And we don't know yet whether they followed the rules, which are that they shouldn't be going more than 10kph and they should have a spotter in front of any vehicle that's moving on the beach."
Ms Coney said she would ask Auckland Council to investigate the 25-year-old star and her crew. She said: "I certainly don't think we're going to shake it off because the part of the Auckland Council that is responsible for giving film permits will be getting in touch with the film company and having a conversation with them and I don't know what will follow from that."
The film company, Cherokee Films, issued an apology and absolved Swift of responsibility over the incident saying: "As the local film production company ... we accept responsibility and apologise for this situation. Taylor Swift and her management team were in no way at fault and did not do anything that violated permits or ordinances."
The company said it had followed guidelines issued by the authorities and had stayed away from dotterel habitats during the shoot. The statement added: "In acknowledgement of the concern this has added to those in charge of protecting local dotterel population Cherokee Films will make a donation to the breeding program as we support your concerns."
Bethells Beach is a popular filming location and previously featured in Jane Campion's Oscar-winning film The Piano, starring Holly Hunter and Anna Paquin.
Swift was recently the subject of a copyright claim after R'n'b singer Jesse Braham filed a $42m (£27.6m) lawsuit against Swift, accusing her of stealing lyrics from his 2013 song, Haters Gone Hate, for her number one single that featured on her 2014 album, 1989. However, US District Court judge Gail Standish threw out Braham's lawsuit, stating he failed to produce evidence for his allegations.