Debbonaire, the chair of the all-party parliamentary group on refugees is asking that all male refugees who enter the country be given lessons on how to treat women in a bid to curb assaults and sexual harassment.
Speaking to the Sunday Telegraph, she said: "What I don't want is for the British people to respond to a case of assault or sexual harassment by saying 'No' to more refugees, which seemed to be what the public's response in Germany was in danger of becoming."
The MP for Bristol West is seeking a refugee integration strategy that would teach men on "what is expected of them". This, she said, could calm fears that sex attacks, as those that took place in Cologne at a New Year Eve, could happen in the UK.
She said that there is a need for personal, social and health education classes in schools for all young people and "an appropriate version" for new arrivals.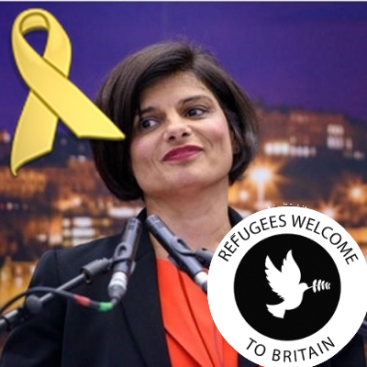 But she is not seeking for these lessons to be confined to refugees only. "All men need this education. Our indigenous population is not a haven of gender equality and you could have a situation where boys who have settled, just arrived, or been born here would all get the same information on how they should interact with women."
She said that the UK needs to think about how to get male refugees to understand what is expected of them "without pretending we ourselves are perfect." She said it could be a nationwide campaign to help men and boys in general to look at gender equality in a different way.
The move will help refugees who have a legal right to remain in the UK to become part of the communities that they finally settle in, she said. It would also help them prepare for jobs and training as well as adjust to a new way of life, which offers different behaviour interactions between men and women.
Debbonaire has just launched a parliamentary inquiry into the experience of new refugees. The inquiry will look at the level of support available to those who are accommodating refugees as well as what can be done to help support local communities affected by their arrival.