Teachers Encouraged to Enter Schoolgirls Into UK's Flagship Cyber Security Contest
The CyberFirst Girls Competition fosters diversity in cybersecurity, empowering 12 to 13-year-old girls to explore coding, cryptography, and digital security. It combats the industry's 17 per cent gender imbalance.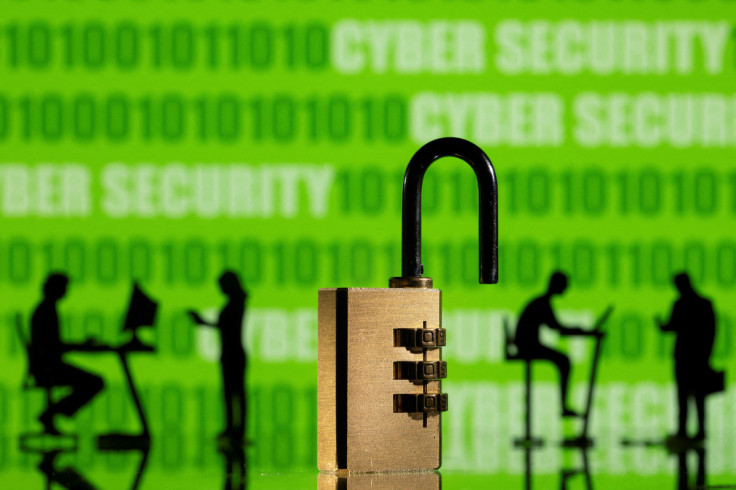 Teachers from across the United Kingdom are rallying behind the call to enter schoolgirls into the prestigious CyberFirst Girls Competition for the year 2023/2024.
With the registration window now open, educators are sharing their positive experiences and encouraging students to take part in this exhilarating national cyber contest led by GCHQ's National Cyber Security Centre (NCSC).
The CyberFirst Girls Competition has become a cornerstone of encouraging diversity in the field of cybersecurity, offering young girls aged 12 and 13 the chance to delve into the world of coding, cryptography, and digital security. The initiative aims to address the gender imbalance in the cybersecurity workforce, where women make up only 17 per cent of the industry.
Chris Ensor, NCSC Deputy Director for Cyber Growth, expressed his enthusiasm for the competition, saying: "The CyberFirst Girls Competition is a great introduction to the world of cyber that's both fun and challenging, offering participants a chance to pit their wits against local rivals. Thousands of girls have already benefited from the competition and I strongly encourage schools to register for this year's event so that pupils can discover a new passion."
The competition offers a platform for girls to work together, solve complex puzzles and develop their teamwork skills. Beyond the competition itself, it has sparked a lasting interest in cybersecurity for many participants.
Roger Carpenter from The Tiffin Girls School attested to the competition's positive impact, stating: "CyberFirst has been the best thing ever for getting more girls to take Computing as a subject. Our numbers have risen substantially both at GCSE and A Level. The puzzles that they solve in the competition are exactly what they like doing and, combined with the 'stopping the bad guys' aspect, really fires them up."
He further explained how students dedicated hours to solving challenges, leading some to pursue advanced cybersecurity courses and university bursaries. The competition's influence extends beyond the classroom, with students participating in research and various other cybersecurity competitions.
Lewis Parfitt from Chepstow School shared his enthusiasm for the competition, emphasising the value of teamwork.
"I have entered teams of students into the competition two years running, and both years they have absolutely loved it! I love seeing them work together as a group with the online challenges in the first round. They start delegating roles and helping each other out. Real authentic teamwork starts to develop," stated Parfitt.
The in-person regional finals also provide a unique opportunity for teachers to connect and support students. Parfitt expressed his excitement about being there to encourage the students, highlighting the sense of community among educators and students alike.
Kit Burtenshaw from Bedford Girls School stressed the importance of igniting a passion for technology early on.
Burtenshaw said: "I love the buzz of the classroom at lunch when we let them drop in and out around food to work on things and hearing them explain how they solved something or got stuck in for a good hour on figuring it out."
Burtenshaw's students have found inspiration in the competition, with one student pursuing the Cyber Discovery programme and earning a place on the SANS Foundation Course. The competition not only exposes girls to cybersecurity but also helps them make informed decisions about their future academic and career paths.
The 2023/2024 CyberFirst Girls Competition promises a series of fun and challenging puzzles covering a wide range of topics, from cryptography to artificial intelligence to logic. Teams from various regions of the UK will compete to accumulate the most points, with winners from Scotland, Wales, Northern Ireland, and all English regions receiving recognition.
Registration for the competition opens on Monday, November 20th, 2023 and runs until Wednesday, November 29th, 2023. The simplified format for this year will culminate in the announcement of winners on December 4th, 2023.
In February 2024, the victorious teams from Scotland, Wales, Northern Ireland and all English regions will be invited to a celebratory gala dinner.
© Copyright IBTimes 2023. All rights reserved.