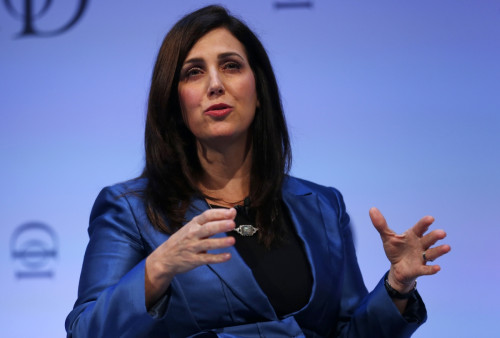 Joanna Shields is stepping down as CEO of Tech City UK and will take a seat on the board of the London Stock Exchange.
The 51-year-old will be replaced on 3 February by Gerard Grech, BlackBerry World's head of marketing, and will retain her unpaid role as Tech City Chairman and Business Ambassador for digital industries - the latter she has held since the start of 2013.
Taking the Tech City lead role in October, 2012, Shields previously worked as Facebook's vice president and managing director for its operations in Europe, the Middle East and Africa.
Digital champion
Shields said: "The government has created a policy landscape that's transformed the UK's start-up scene. Our goal now is to build on these foundations and help growth-stage businesses scale rapidly and generate jobs.
"I will continue to champion the UK's digital industry as chairman of Tech City UK and in my role as business ambassador."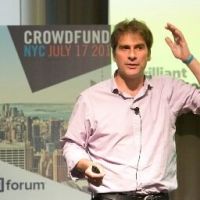 Tech City said Shields will continue to play a "lead strategic role" at the organisation, which was set up by the government three years ago to promote the Old Street and Shoreditch areas of east London, capitalising on a growing number of technology startups launching there.
Shields' position at the London Stock Exchange will be that of a non-executive director.
Before joining Facebook, Shields worked at AOL, Bebo and Google. In 2011, she was voted Most Influential Person in European Technology in Wired Magazine, and was recently awarded an OBE in the New Year's Honours list.
Speaking of her replacement, Shields said Grech "is an east London resident who's had a front row seat in the evolution of web and mobile platforms over the past decade. He brings a strong combination of startup and corporate development knowledge to the team."
Former Tech City CEO Eric Van der Kleij said: "Gerard is a very experienced, talented and proactive member of our digital community in the UK. His appointment to CEO of Tech City UK is fantastic news for UK's digital ambitions.
"Having worked with him before, his combined knowledge of the startup and development stages for technology businesses will help the UK to stand strong in the international technology community and enable us to continue to attract talent and investment, building on the success of our digital economy to date."