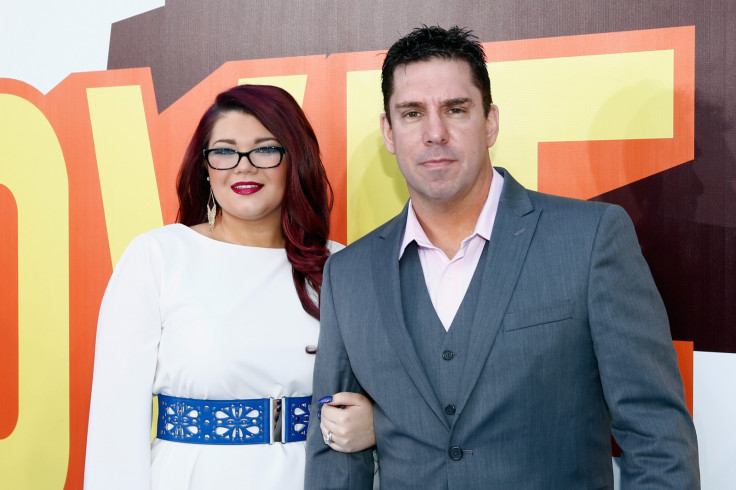 Teen Mom OG star Amber Portwood has opened up about negotiations to make a sex tape for Vivid Entertainment, saying that she and her fiancé Matt Baier are considering the proposition.
The couple are currently in preliminary talks with the adult film production company to star in their own sex tape. Portwood has said that she is a business person, who could stand to make "millions" from the deal and use that money towards "opening rehab centers all over the world".
"It's in consideration. I still have not made up my mind," Amber told E! News. "I am not strapped for cash. I have a nice house, a nice life. I have everything I need. But I'm a business person."
She said she has told most members of her family about the deal and they have been supportive. "Right now I'm weighing the pros and cons. I've called most of my family and they told me they love me no matter what."
Vivid is offering $85,000 (£65,460) as advance and 35% of the net revenues, Baier has said. "We are considering it, we look at all offers," he said and added that the chances of them agreeing to the deal are "slim".
When asked how he and his fiancée agreed to make the sex tape considering fellow Teen Mom stars and fans had come down heavily on Farrah Abraham's own tape, Baier said, "The difference here is that Vivid approached Amber. Farrah had to make her tape and sell it to Vivid."