Teenage Mutant Ninja Turtles: Hate-Tweets From Fans on TMNT Trailer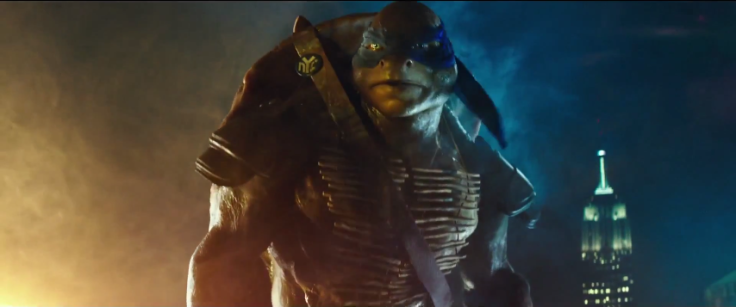 The trailer of the latest reboot of Teenage Mutant Ninja Turtles was released on Thursday and it did not fail to disappoint fans.
The CGI-based turtles look more creepy than cool. Watch the trailer below:
There are plenty of things to be annoyed about, says David Sims of The Wire:
"The often-wooden Megan Fox is not an exciting choice as plucky reporter April O'Neill. Shredder has been re-imagined from 'terrifying metal-clad Japanese ninja' to 'corporate villain played by William Fichtner' (although he does briefly eye a Shredder-style suit of armour).The turtles themselves are looming CGI monsters with creepy lips that no one would ever accuse of being adorable."
Here are some of the hate-tweets from fans, on the trailer:
I would prefer that the turtles stay in their shells for this one. #TMNTmovie

— Taylor Kujawa (@TFunkah) March 27, 2014
OK, so the "first look" #TMNT movie trailer looks like hot garbage. Still better than this. https://t.co/u7nmaYbfHM #TMNTmovie — David Carr (@nerddad) March 27, 2014
NO! Damn it, Michael Bay! Just stop. Everything about the new Ninja Turtles looks wrong awful, & stupid. http://t.co/rExC9Z2tur #TMNTmovie

— Brandyn Butler (@B_M_Butler) March 27, 2014
hang on. William fichtner as splinter ? but he's not Japanese ! and Megan Fox as April O Neill ? but she's not talented! #TMNTmovie — stephen kearney (@stephenkearney7) March 28, 2014
Seriously, if you can do gollum on the Big Screen right, you can do a much better job with TMNT #TMNTmovie

— gadfly (@gadfly01) March 28, 2014
Michael Bay should be put in jail for mass murder. He's killed everyone's childhood. #TMNT2014 — Jeff Roper (@angrychihuahuas) March 28, 2014
The film is directed by Jonathan Liebesman and is slated for a US release on 16 May, 2014.
© Copyright IBTimes 2023. All rights reserved.