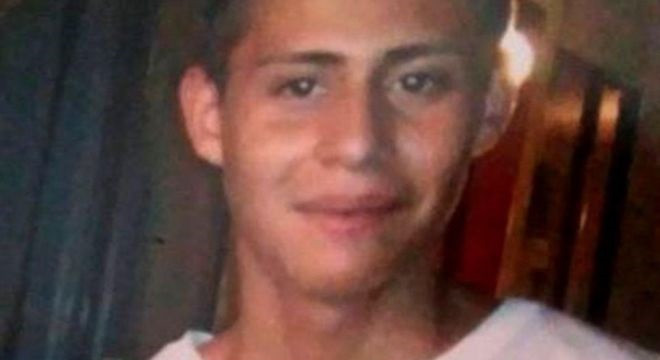 A teenager has died after he was accidently shot by Los Angeles County sheriff's deputies.
Officers arrived at a property following complaints of noise during a house party. On arrival they were attacked by a pitbull which bit one of the officer's knees.
Two officers fired shots at the dog. The officers called for backup and medical support, but the dog attacked them again. The boy Armando Garcia Muro had restrained the animal but as it broke free a bullet ricocheted off the pavement striking the boy in the chest.
Police discovered Armando lying about 30ft (10 metres) behind where the dog had been. He was taken to a nearby hospital where he died at around 03:40am on Thursday.
An officer was also hit in the leg by a bullet fragment, investigators say.
Los Angeles Sheriff Captain Christopher Bergner said Armando Garcia-Muro's death was "an extremely, extremely unfortunate incident".
"Our initial impression was [the deputies] didn't even see the individual coming around from the side of the building," he said during a press conference.
Armando's mother paid tribute to her son saying: "He would give his life for anybody... He was a very loving person".
The dog, which survived the shooting, has been euthanised BBC News reports.