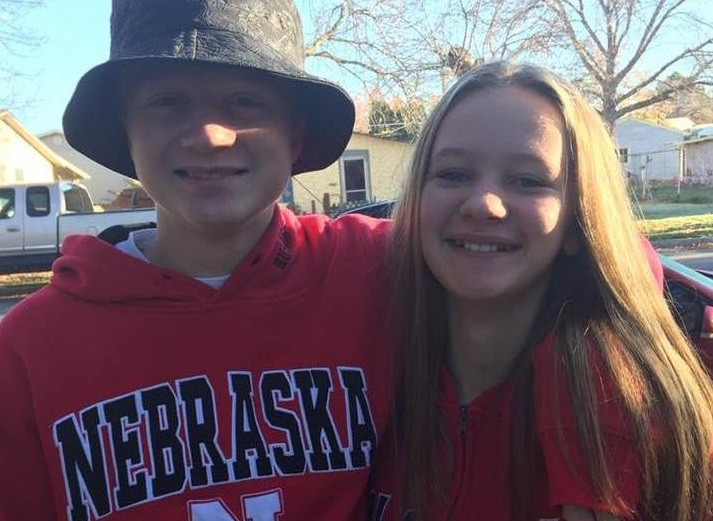 A tragic car crash that claimed the lives of three people, including teenage siblings, was so gruesome that the first emergency responder on scene had a heart attack.
Eric Neibaur, 15, and his sister Lauren, 13, died in a head-on collision in Idaho last Sunday (18 June) when the Chevrolet pick-up truck, driven by Eric, crashed into an SUV on US 30 near McCammon.
The SUV was being driven by Jay Lanningham who also died in the crash. A female passenger in the 70-year-old's car was taken to hospital in a critical condition, but is expected to survive.
Reports suggest that an unnamed first responder who arrived on the scene went into cardiac arrest after attempting to pull bodies from the crashed vehicles.
Bannock County Sheriff Lorin Nielsen said that this accident was particularly troubling as neither car had put on the brakes before the crash.
"The difference between this accident and others is that the damage was so horrific and there weren't any skid marks," Nielsen said to the Idaho Journal.
"All of us have seen death before, but when we have kids that are about the same age it really hits home a bit more than anything else does."
One deputy was also understood to have been given a day off to recover from what he had witnessed whilst other members of the force have been offered counselling.
The emergency responder was rushed to a nearby hospital and has reportedly been released in the days following the accident.
The collision is believed to have occurred when Eric's car swerved into the wrong lane striking the other vehicle head-on. Although Eric was only 15 years old, it is legal for youths of this age in the state to drive.
Eric's parents, Eric Snr and Bobbi Neibaur, from Pocatello, were driving ahead of the two siblings in another vehicle.
They were returning from a camping trip when the incident occurred and only realised that something had happened when checking in the rear view mirror and realising the pair were no longer behind them.
It is believed that all three died instantly in the crash and the siblings' father said his children: "loved to torture each other" but also "loved each other very much".