Two armed teenagers in masks and goggles were seen robbing a convenience store in south London. One of the suspects threatened the shop worker with a large machete as the other, who was armed with a sword, filled his backpack with alcohol, cigarettes and money.
The robbery occurred shortly after 11pm on 13 November in Mitcham, south London. A female sales assistant was working behind the till when the armed teenagers entered. Both suspects had their faces covered and were wearing black goggles and gloves.
A spokesperson for the Metropolitan Police said: "At 11.05pm on Friday 13 November, police were called to reports of a robbery at an off licence in Church Road. One [suspect] threatened the assistant with a machete while the other suspect went behind the till and stole cash, along with a quantity of cigarettes and alcohol. Both men then walked out of the shop."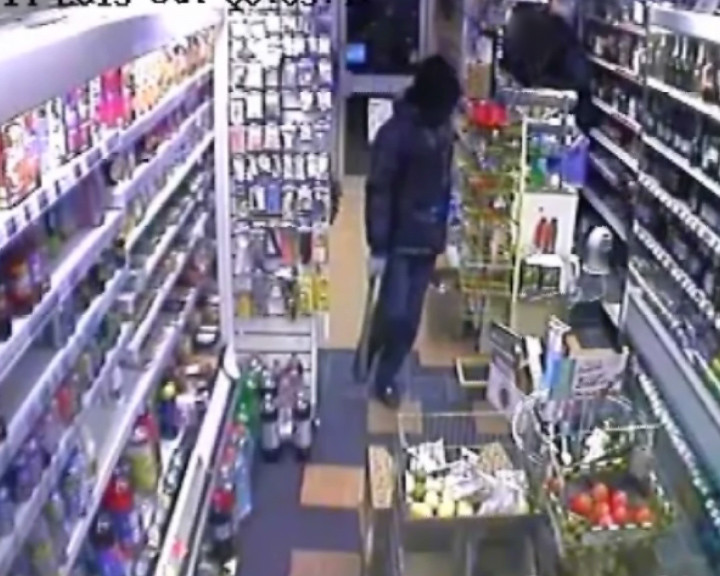 Detectives are investigating the incident and have released CCTV footage from the store to help identify the suspects. Both men are believed to be between the ages of 16 to 18. The first suspect has been described as wearing a black jacket, black shoes and black goggles, with his head and face covered.
The second suspect was wearing a black hat, black jacket and black shoes, with red goggles to cover his eyes. He was seen carrying a large machete.
Mitcham has recently been hit with attacks involving armed suspects. CCTV footage of the off licence robbery was released one day after a mass fight in the area that left three men in hospital and one fighting for his life. Axes and swords are believed to have been involved in the brawl and detectives from the Metropolitan Police's Trident and Area Crime Command are investigating the incident.