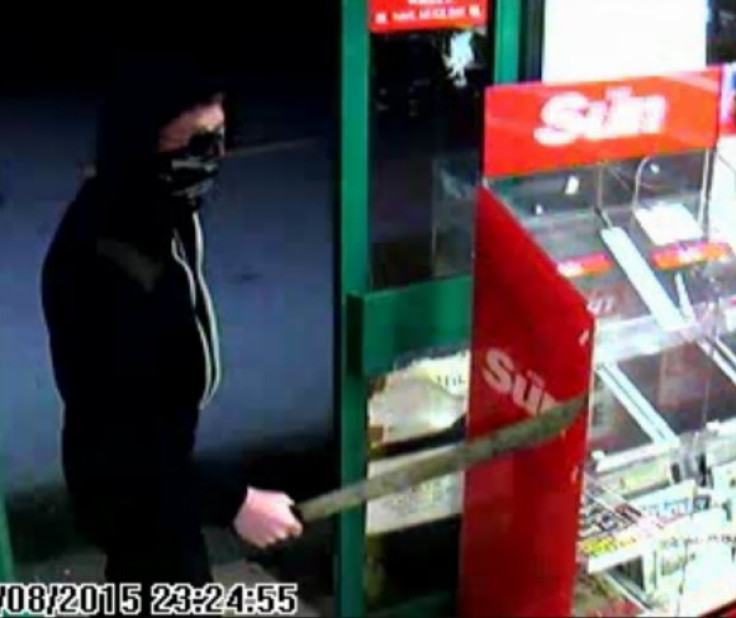 Police in Birmingham have released CCTV images of a man who held up a Northfield newsagents with a two-foot machete while another man stole two packs of Carling and bottles of wine.
The armed raid happened when three louts – believed to be in their 20s – targeted Select & Save, in Frankley Beeches Road, just before 9.30pm on 26 August. One stood guard by the entrance with the huge machete while an accomplice held a hammer over the shopkeeper's head. A third attacker then put two four-packs of Carling lager and two bottles of Paul Masson wine into a large orange holdall before all three fled.
The machete-wielder is said to be around 5ft 7ins tall with short brown hair; he was wearing a black bandana across his face and large aviator-style sunglasses. The second man was 5ft 10ins tall and is shown on security cameras in a burgundy hooded top with a white 'Voi' emblem on the front, while the accomplice with the holdall is seen wearing a black hooded top with a yellow line emblem on the chest.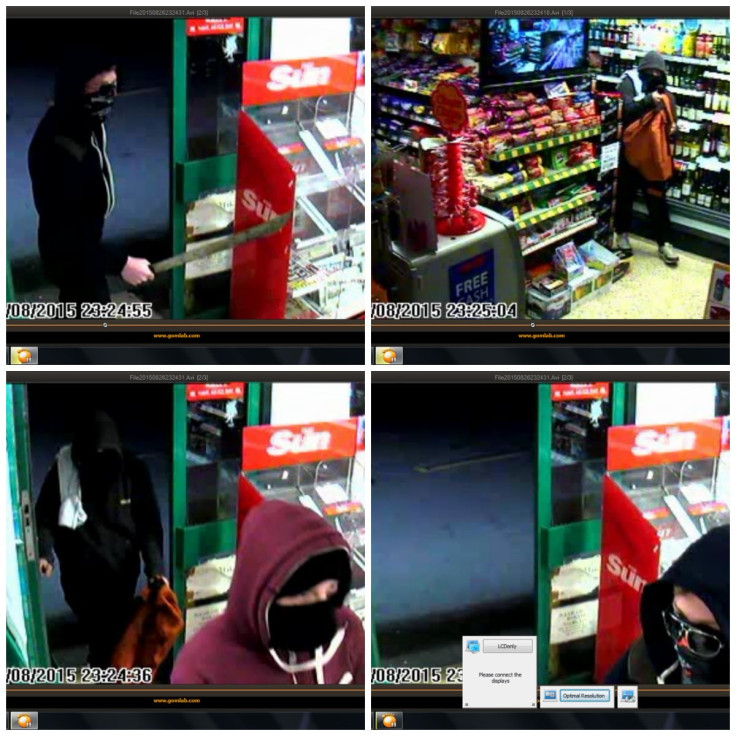 DC Katie Morris, from Birmingham South Police's Investigation Team, said: "It's an unusual offence: they've gone in armed with weapons but then quickly left with just a small amount of alcohol. This was a very frightening incident for the shop staff; the staff member was threatened with a hammer and he's seen a man enter his shop with a huge machete. I'd urge anyone who thinks they may recognise the men, or suspect they know who was responsible, to call me on the 101 number."
Anyone with information is asked to call DC Katie Morris on 101 or alternatively the independent charity Crimestoppers anonymously on 0800 555111.