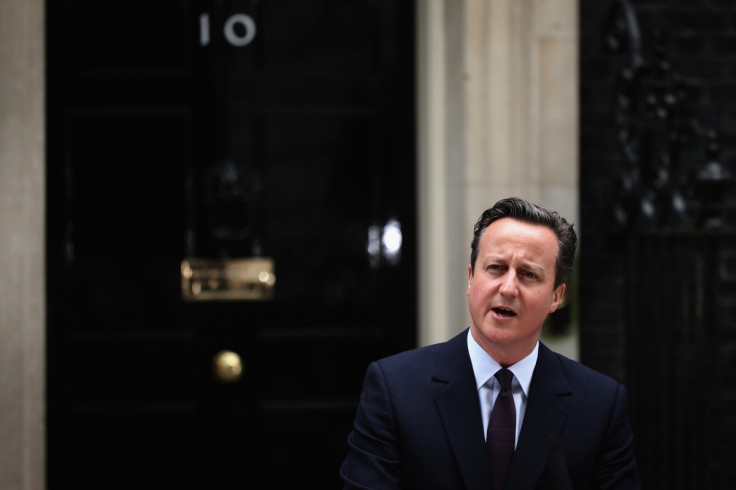 A data protection watchdog has fined the Telegraph Media Group £30,000 after it sent hundreds of thousands of emails on the day of the general election urging people to vote Conservative. The Information Commissioner's Office (ICO) said that the email "crossed a line".
In a letter added to the company's daily email, Daily Telegraph editor Chris Evans took what he described as an "unprecedented step" of urging voters to back David Cameron's Tories at the polls.
The ICO said the email actively promoting the Tories "crossed a line".
"People may well perceive the paper's editorial content to have a political bias, but when the Telegraph emailed people directly calling them to vote for a political party they crossed a line," said Steve Eckersley, head of enforcement at the ICO.
In his letter, Evans described the election as the "most important since 1979, and wrote: "The Daily Telegraph urges its readers to vote Conservative."
It added: "Do we continue under the Conservatives with the open, enterprise-led economic approach that has underpinned our prosperity for nearly 40 years? Or do we revert to an old-style, 'government-knows-best' culture championed by the most left-wing Labour leader for a generation?"
The ICO accepted that the letter was added at the last minute after an instruction from the Telegraph's editorial team, meaning that there was not enough time to consider if the "appropriate permissions were in place", and that a low number of complaints (17) were received as a result, but the email nonetheless broke direct marketing rules.
Mr Eckersley said: "People signed up to The Telegraph's email service so they could catch up on the news or find out about subjects they were interested in. They did not expect to be told who they should be voting for."
The ICO has the power to impose fines of up to £500,000.