A Tennessee couple have been arrested after police say a young autistic girl was found locked in a cage and living in her own excrement.
Mickey Sparks, 69, and Patricia Laws, 43, have been charged with aggravated child abuse and neglect over the incident.
Jonesborough police said they had been conducting a welfare check at the home in Miller Crossing, near Johnson City, on Monday (6 February) following a tip-off from someone concerned for the girl's welfare.
When deputies entered the child's bedroom they found the 10-year-old inside a padlocked wooden cage with only a mattress for company.
"The cage smelled of urine and feces," Washington County Sheriff's Office said in a statement.
"It was determined that the child was 10 years of age and autistic. There were three other children who also resided at the residence. The Department of Children's Services responded to the scene and removed the children."
The couple had told officers the cage was used "to control the girl" for the past three or four years, according to court documents seen by local newspaper the Johnson City Press.
Ground up faeces was found on the kitchen's tile floor and enmeshed in carpet throughout the house, it is also claimed.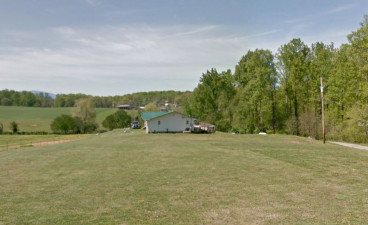 One of the deputies involved in the search of the house said in a court affidavit that the girl did not appear to be in distress.
When he asked Laws about the girl, she "explained that the child was autistic and they were able to control the child better by locking her up. She referred to this as a safe room. Patricia (Laws) advised this is also where the child slept at night".
It went on to say the couple had claimed the use of the cage had been approved by the Department of Children Services (DCS), who had allegedly visited the home before on numerous occasions and not raised it as an issue.
The relation of the children to the couple was not given by police but they were described in the local press as "caretakers" of the autistic child.
Both are being held in the Washington County Detention Center on $50,000 bonds, and are due to next appear in court on 16 February.