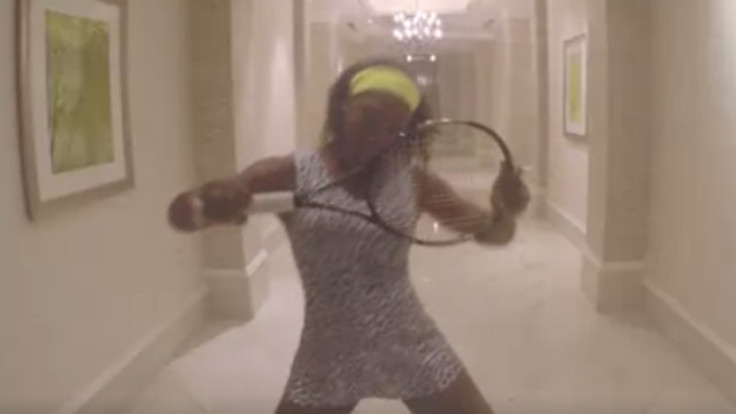 Grand Slam queen Serena Williams has teamed her love of tennis and music together by filming her own version of Beyonce's tricky 7/11 music video.
In the spoof filmed for Vogue, the 33-year-old spins her tennis racquet around with a GoPro attached to the top, jumps into a very impressive handstand and zips around the court in a golf cart.
Mimicking Beyonce's famous dance moves, Williams also gyrates around the halls of the BallenIsles Country Club in Palm Beach Gardens, Florida.
The tennis-themed remake has received a positive response from fans so far, with some even claiming they like it better than the original:
The sports star's close friend and Beyonce's former Destiny's Child band mate, Kelly Rowland, also cheered Williams on, tweeting:
The tennis champ is not the first of Beyonce's celebrity friends to spoof 7/11 as I Will Never Let You Down singer Rita Ora released her version in January.
Gracing the cover of the fashion bible, Williams has made history by becoming the first female athlete to do so. In her accompanying interview, she explains how her on-court persona is different to the way she is away from the sport.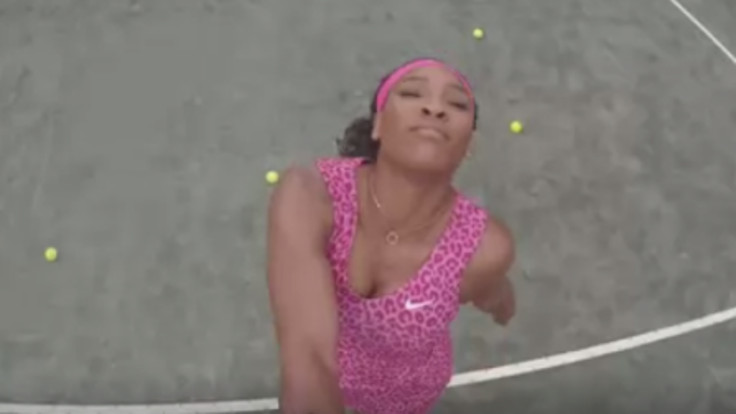 "On the court, I am fierce! I am mean and I am tough. I am completely opposite off the court. My confidence just isn't the same. I wish I was more like I am on the court. Nobody would know that I am constantly crying or complaining," Williams told the magazine.
The athlete also opened up about her close friendship with tennis rival Caroline Wozniacki and being able to lean on her older sister, Venus Williams. "It's hard and lonely at the top. That's why it's so fun to have Caroline and my sister, too. You're a target when you're number one. Everyone wants to beat you. Everyone talks behind your back, and you get a lot more criticism. God forbid I lose. It's like 'Why?' Well, I am human," she admits.