Tennis ace Andy Murray has set his sights on winning the ATP World Tour Finals in London as he looks to win the end of season tournament for the first time in his career.
The 29-year-old became world number one after Novak Djokovic lost to Marin Cilic in the quarter-final and Milos Raonic withdrew from the Paris Masters in the French capital.
Murray will be looking to defend his number one ranking at the ATP World Tour Finals, where he has been handed a tougher draw as compared to Djokovic. The Scot has been placed in John McEnroe's group, along with Stanislas Wawrinka, Kei Nishikori and Marin Cilic.
Djokovic leads the Ivan Lendl group and is placed with three other tennis stars, Milos Raonic, Gael Monfils and Dominic Thiem. The latter two are making their debut in the World Tour Finals and the Serbian holds a 23-0 win/loss record against the trio.
The Great Britain tennis star has never won the ATP World Tour Finals and failed to go past the semi-final round in seven attempts. On the other hand, the former world number one has won it for the last four years in a row. Murray has a tough task ahead of him and he remains hopeful that things will be different in 2016.
"For the last couple of years the circumstances have been a bit trickier. Last year I was getting ready for the Davis Cup final and preparing on clay, it's not the right way to prepare if you're trying to win it against the best players," Murray was quoted as saying by the Daily Mail.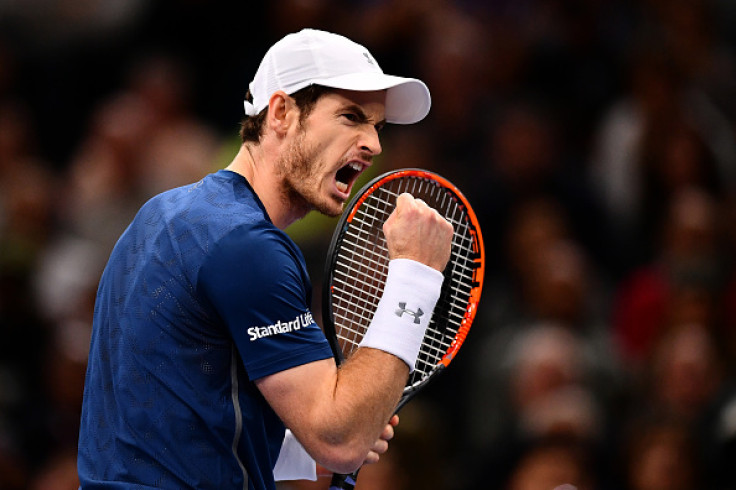 "So this year maybe will be different to the last one. I've always gone into London trying to do well, and it's never quite happened for me.
"I've had a couple of tough losses, Rafa in the semis once, and one year (2014) I was really trying to chase the points to get in there and I played probably too much - by the time I got there I was a bit fried. I've never really played well there so the first part is to try to play good tennis. Being No 1 doesn't guarantee wins against the best players," he added.