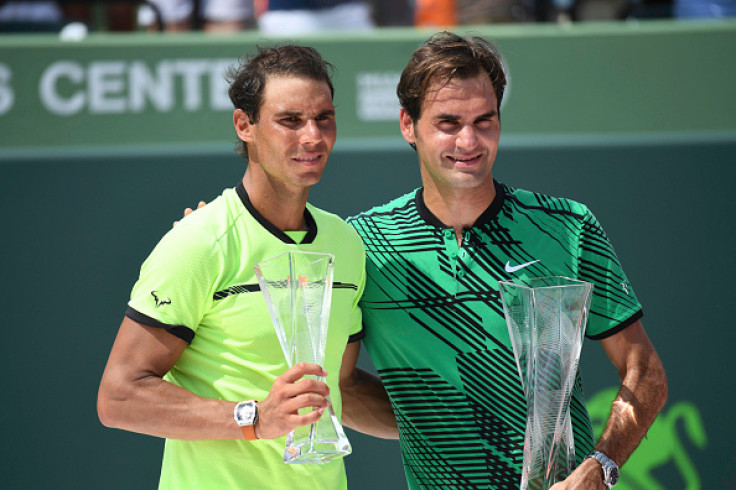 Association of Tennis Professionals (ATP) board member Giorgio di Palermo believes tennis will be fine even after Roger Federer and Rafael Nadal eventually retire.
The tennis legends have a combined 32 Grand Slams and 160 career titles between them.
With the rise of Novak Djokovic and Andy Murray coupled with injuries, Federer and Nadal suffered a drought in major titles, winning just three combined Grand Slams since 2013 up until this season.
However, the duo have turned back the clock with their performances in 2017, reminiscent of the times when both of them dominated the tennis world.
Federer won his first Grand Slam since 2012 when he defeated Nadal in the final of the 2017 Australian Open in January. The 35-year-old then went on to win titles in Indian Wells and Miami in what has been a huge career resurgence for the Swiss.
As for Nadal, the five-set loss to Federer in Melbourne was his first Grand Slam final in three years as the Spaniard went on to reach two more finals in 2017. Even though he lost all of them, his performances have been much improved and with another final to look forward to on his preferred clay-court in Monte-Carlo, the 30-year-old can expect to win some titles soon.
Despite their improved performances, Federer and Nadal are not getting younger and while they have a lot of fans, Di Palermo believes people will still follow tennis even after their eventual retirements.
"Tennis will survive and will do it well," Di Palermo told TennisWorldUSA. "We need to remember that Federer and Nadal made so many people get closer to tennis that these people will keep being fans of this product and will want to figure out who are the next stars who will replace today's champions."
"Some will leave, but many of them will remain because they love the game."