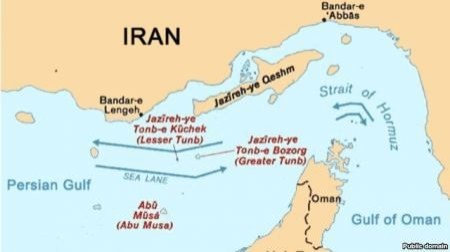 Arab states in the Gulf have warned Iran they stand united in a dispute over strategic islands.
The Gulf bloc and Iran are in dispute over Abu Musa and two neighbouring islands near important shipping lanes in the Strait of Hormuz.
The islands are controlled by Tehran, but are also claimed by the UAE.
Iran took control of the islands of Abu Musa, Lesser Tunb and Greater Tunb in 1971 after British forces left the Gulf region.
The six-nation Gulf Cooperation Council (GCC), made up of the United Arab Emirates, Saudi Arabia, Bahrain, Oman, Kuwait and Qatar, issued a statement warning Iran that any perceived aggression against the UAE would be considered an attack on the bloc as a whole.
The message was likely to intensify tensions between the UAE and Iran over control of the islands.
Iran's President Mahmoud Ahmadinejad visited Abu Musa recently in a move denounced by the GCC. The UAE retaliated by summoning Saif Mohammed Obaid al-Zaabi, its ambassador to Iran, for "consultations", the state-run WAM news agency said.
The Gulf states were also reportedly angered by a report from Iran's official news agency Irna, which said Tehran planned to turn Abu Musa into an Iranian tourist spot.