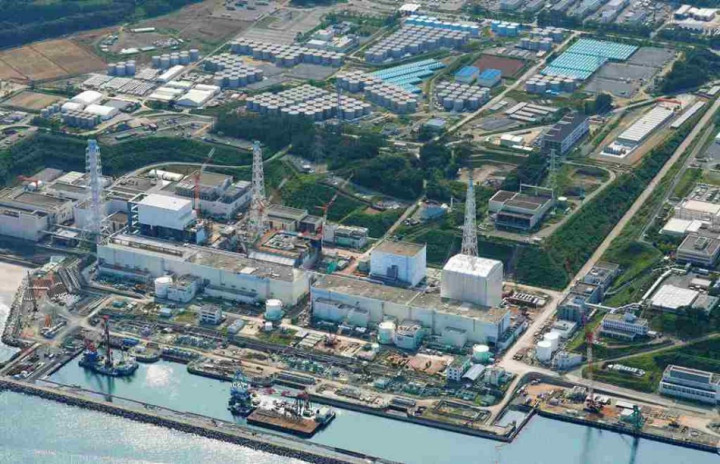 Japanese lenders are ready to provide a $5.9bn lifeline to troubled utility firm Tokyo Electric Power (Tepco), the operator of the polluted Fukushima Daiichi nuclear power plant.
Tepco would receive 500bn yen (£3.17bn, $5.12bn, €3.8bn) in financing in December - 300bn yen in new financing and 200bn yen in loan rollovers, reported Reuters, quoting an unnamed person who represented one of the major creditors in financing discussions.
Tepco counts among its lenders Japan's biggest banks Mitsubishi UFJ Financial, Sumitomo Mitsui Financial and Mizuho Financial, alongside the Development Bank of Japan, trust banks and leading life insurers.
Meanwhile, Tepco's recent move to seek government approval to restart an undamaged nuclear power plant convinced some hesitant smaller banks to join a group of 28 financial institutions in refinancing over 77bn yen in loans due at the end of October, Reuters' source added.
On 26 September, Tepco said it had obtained the nod from the Niigata prefecture to apply for the restarting of the world's largest nuclear power plant - Kashiwazaki Kariwa - located in northwestern Japan.
However, there is no guarantee that Japanese authorities would yield and any revival is expected to take several months.
The utility, once Asia's largest, is poised to return to profitability in the year to March, 2014, following two years of losses. Tepco reported more than $27bn in net losses since the March 2011 earthquake and tsunami crippled the Fukushima facility.
Tepco's stock finished 2.35% higher to 611.00 yen in Tokyo on 30 September, but has dropped 71% since the disaster.
Nuclear Power
Japan shut down all 50 nuclear reactors after the Fukushima disaster.
Tepco is the largest nuclear operator in Japan and owns 17 reactors - 10 in Fukushima Prefecture and seven in Niigata Kashiwazaki Kariwa - that can generate 17,308 mega watts of electricity.
Nuclear power accounts for approximately 40% of the company's total electricity output.
The Fukushima Timeline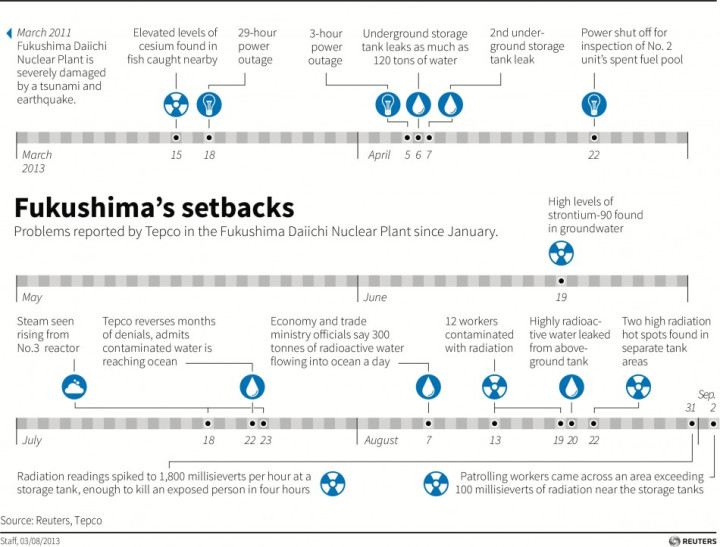 Earlier in the month, Japan pledged to spend close to $500m on clean-up efforts at the Fukushima disaster site.
The announcement came days after Tepco revealed that radiation levels had risen 18-fold in the pipes and containers that hold radioactive water, washing over melted reactors at the power plant.
Earlier, industry minister Toshimitsu Motegi likened Tepco's attempts to deal with the leaks to a game of "whack-a-mole", and said the government was going to step in.
Tepco has built a series of tanks to contain radioactive water in Fukushima, most of which are believed to be nearly full. The company pumps 400 tonnes of water through the site daily to keep the crippled reactors cool.
In addition, about 400 tonnes of contaminated groundwater flows through the site daily. Recently, Tepco revealed that groundwater was leaking into the Pacific, bypassing an underground barrier built to contain it.
Tepco president Hitome Hirose has said the company may bring on board foreign experts to help deal with the toxic water leaks.
The March 2011 earthquake and tsunami knocked out cooling systems at the nuclear power plant, triggering fuel meltdowns that led to a radiation leakage. It remains the worst nuclear accident since Chernobyl in 1986.