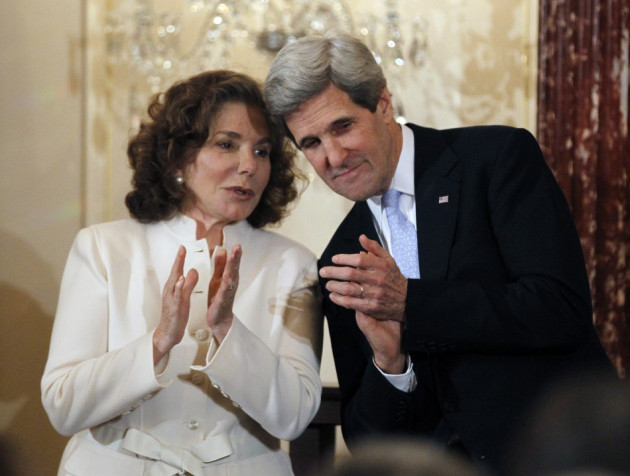 The wife of US secretary of state John Kerry is in critical condition in a Boston hospital. Teresa Heinz Kerry, 74, fell ill on holiday with her husband at the family home on Nantucket Island, off Newport, Massachusetts.
The family has not disclosed details on the nature of the illness.
"The family is grateful for the outpouring of support it has received and aware of the interest in her condition, but they ask for privacy at this time," Kerry's spokesman said.
Heinz Kerry was taken by an ambulance to the Nantucket hospital where she arrived in critical conditions on Sunday afternoon.
Doctors managed to stabilise her and she was transferred to a Boston hospital. The secretary of state was with her.
Born to a Portuguese family in Mozambique, Heinz Kerry is an heir to the food manufacturer's fortune.
She married the 70-year-old former presidential candidate in 1995 on Nantucket, four years after the death of her first husband, US Senator John Heinz.
In 2009, Heinz Kerry revealed that she had been treated for breast cancer.
The secretary of state was expected to return to Washington for strategic and economic talks with Chinese officials before flying to Israel for his sixth trip to the region since taking office.
State Department officials said Kerry's schedule may now change because of his wife's health.