Horsemeat Scandal: Tesco Sales Slump as Customers Say Neigh to Ready Meals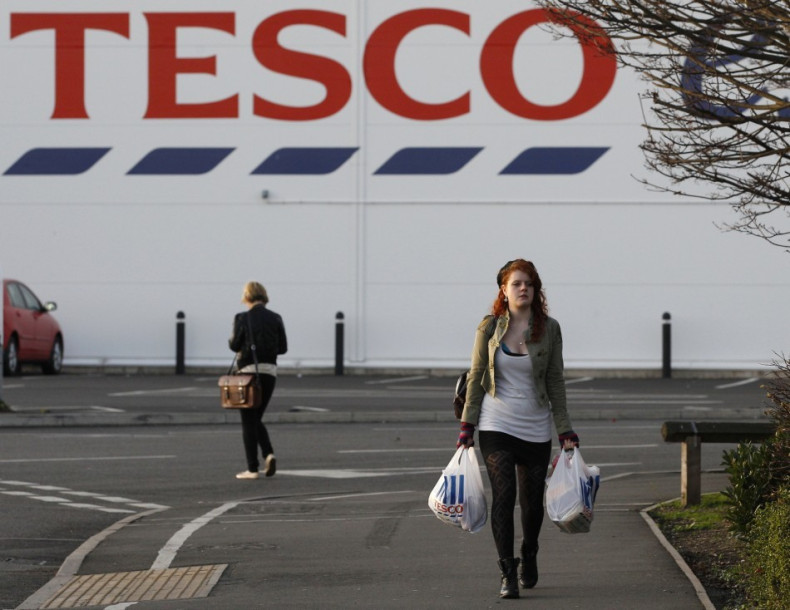 The horsemeat scandal reined in Tesco customer demand as the world's third largest retailer posted a 1% decline in like-for-like sales, excluding VAT and petrol, in the first quarter.
Several beef products sold by Tesco tested positive for horse DNA at the beginning of the year, forcing the world's third-largest retailer to withdraw affected stock and issue an embarrassing apology.
In one test, Tesco's Everyday Value Spaghetti Bolognese was found to contain 60% horsemeat.
The supermarket giant blamed its "disproportionate exposure" to consumer electronics in its non-food product range, which has suffered from weak demand as hard-pressed consumers count the cost of the economic malaise.
It also noted that its ready meals sales - those most hit by the horsemeat scandal - dropped in the opening three months.
"In April, we set out our approach for growth and returns for the Group, including a number of appropriate and realistic objectives for the years ahead and we have started the year on track, despite a continued difficult economic environment for consumers," said Philip Clarke, Tesco chief executive, in the firm's interim management statement for the first quarter.
"This is notwithstanding our planned work on general merchandise, which has held back sales in the UK, and a small but discernible impact on frozen and chilled convenience food sales due to the customer response to equine DNA being detected in four products."
Matt Piner, research director at retail analyst Conlumino, said the horsemeat scandal has "undoubtedly played a significant role in derailing [Tesco's] improving trend".
"Despite only having a small number of affected products, the retailer was very much at the centre of the negative fallout from the scandal," said Piner.
"Whereas Sainsbury's and Morrisons were able to spin the episode into a positive, highlighting their product quality and supply chain transparency, for Tesco it merely raised some awkward questions and damaged shopper perceptions of the Tesco brand."
Tesco Group sales lifted 2.7%, excluding petrol, in the three months to March 31. However, its international sales were disappointing as the global economic slowdown weighed heavily on the business.
In Asia, like-for-like sales dropped 3.8%. Tesco blamed opening hour restrictions in Korea.
China sales were impacted by consumer fears over safety scares relating to bird flu and pork products.
European sales were down 3% at constant exchange rates as the continent's financial troubles rumble on.
Tesco already announced that it would exit the US market, where the business makes a loss, after its first profits slump for 20 years in 2012. Tesco said this exit strategy was "on track".
In the UK, Tesco is investing £1bn to revamp itself under its "Refresh" programme. In the first quarter it updated 40 Tesco Express convenience stores.
It noted a "stronger than expected sales uplift in our refreshed stores".
Tesco shares were down around 2% in early trading on the London Stock Exchange.