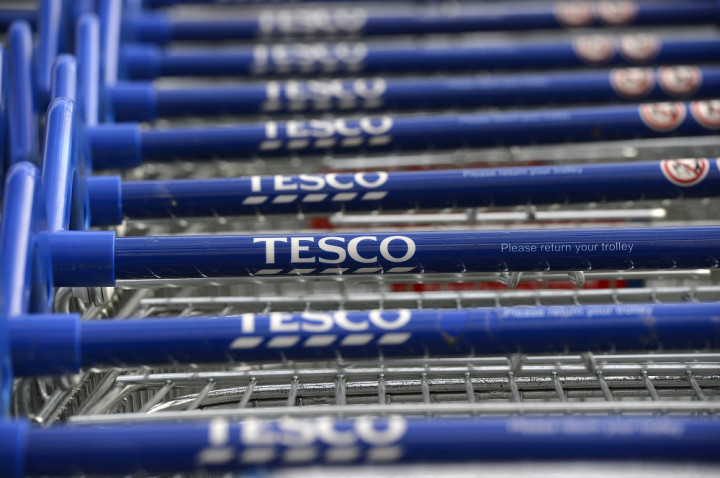 The share price of supermarket giant Tesco has continued to tumble this morning as new boss Dave Lewis took up his role a month earlier than scheduled.
The UK's largest superstore saw a further 1.7% drop this morning to fall to 226.06p, as it continued to haemorrhage value following last week's profit warning.
The group cut its full-year profit forecast to £2.4bn from £2.8bn and slashed its dividend by 75% citing "challenging trading conditions".
It is the third time in three years that Tesco lowered its expectations, as it continues to fight a seemingly losing battle for market share.
Tesco shares dropped by 7.2% when the announcement came on Friday, 29 August to 228.70p and after apparently steadying over the weekend, early morning trading on Monday has been detrimental once more.
One of Tesco's largest shareholders Chicago-based Harris Associates revealed over the weekend that it had sold two-thirds of its shares over the last month because Tesco had become too risky "to justify [having] a big position", the Sunday Telegraph reported.
Harris, which was Tesco's seventh-largest shareholder with 3% of the group's stock, now owns 1%.
Dave Lewis, a veteran executive at Unilever, replaces Philip Clarke. Lewis, who was tipped to take over as chief executive of Unilever, has not worked in retail. He has announced that he will review "every aspect of the group's operations".