Tesco Leads the Way in Easing Food Inflation, Slashing Prices on 2,500 Products
Tesco, the UK's largest supermarket chain, revealed a substantial decline in food inflation over the past six months. The grocery giant is taking bold steps to address the concerns of its customers by slashing prices on 2,500 products, with an average reduction of 12 per cent.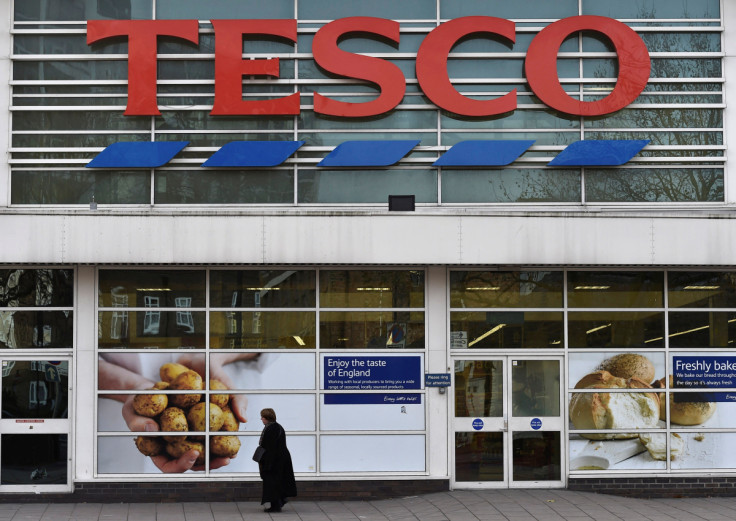 In a significant development for British consumers, Tesco, one of the UK's leading supermarket chains, has announced that food inflation has declined over the past six months and is expected to continue its downward trajectory.
The retailer has taken proactive steps to alleviate the burden on shoppers by reducing prices on a vast range of 2,500 products, spanning from everyday staples like bread to healthy greens like broccoli, with an average price cut of 12 per cent.
Ken Murphy, the Chief Executive Officer of Tesco, expressed optimism about the improving financial outlook of customers, citing a reduction in concerns regarding mortgage rates and grocery bills. While acknowledging the ongoing challenges faced by some families, Murphy stated: "Overall, we think the customer is in good shape for this Christmas."
These promising developments come alongside the announcement of a remarkable 14 per cent surge in adjusted operating profit for Tesco. The supermarket giant has been diligently working to lower prices, particularly on items like pasta, cooking oil and dairy products, including cheese, milk and yoghurt, throughout the summer.
However, it's essential to note that certain products, such as chicken, other meats and potatoes, continue to experience price increases.
Speaking about this encouraging trend, Murphy highlighted the collaborative efforts of Tesco and its suppliers in curbing costs. He remarked: "We've seen inflation come down progressively over the last six months, which gives you a clear indication that our suppliers are working closely with us to try to drive down costs."
These developments coincide with the recent report from the British Retail Consortium, which revealed that food prices in the UK experienced a drop in September, marking the first decrease in almost two years.
Analysts attribute this decline in grocery price inflation partly to supermarket price wars. However, food prices remain 9.9 per cent higher than they were a year ago, underscoring the persistent challenges of rising costs for kitchen staples.
Murphy emphasised that some factors contributing to food price inflation are here to stay, including higher wages and oil prices. He cautioned that shoppers should not anticipate a return to deflation driven by globalisation, a phenomenon seen in the past.
"Some of the inflationary pressures we're seeing are more structural than temporary, and a lot of what drove deflation historically was globalisation. Of course, that's something that's reversing as we speak," noted the Tesco CEO.
Tesco has also observed a shift in consumer behaviour, with people opting to spread the cost of Christmas over a more extended period. Shoppers are increasingly purchasing frozen food months in advance, a trend that has been gaining momentum over the last couple of years.
Murphy remarked: "Our sense is that our customers are broadly a little more optimistic than they were this time last year. And we're seeing that in the general sentiment numbers. People are determined to enjoy Christmas."
When questioned about the potential impact of the cancellation of the Manchester leg of the HS2 rail project, set to be announced by the prime minister, Murphy refrained from providing direct comments. However, he underscored Tesco's desire to see the government's commitment to levelling up and fostering prosperity across the entire nation. As a national retailer with extensive coverage, Tesco places importance on nationwide economic development.
Tesco has made significant strides in making essential products more affordable for consumers. The retailer has introduced budget-friendly own-brand products in its smaller city centre Express stores, which are up to 40 per cent cheaper than the items they replaced. This initiative aligns with Tesco's commitment to catering to diverse customer needs and budgets.
In addition to reducing prices on essential items, Tesco has witnessed remarkable growth in its upmarket "finest" product range. Consumers are indulging themselves at home and opting to dine in more during the weekends. Tesco has introduced over 150 new "finest" products to meet this growing demand and has successfully attracted customers who traditionally shopped at premium retailers like Waitrose.
Murphy further noted that Tesco's price gap relative to German discounters Aldi and Lidl has substantially reduced over the past three years. This narrowing price difference reflects Tesco's dedication to offering competitive prices while maintaining quality and convenience.
However, amid these positive developments, Tesco has faced challenges related to theft and attacks on staff over the past half-year. Ensuring the safety and security of its employees remains a priority for the retailer.
Furthermore, Tesco reported an adjusted operating profit of £1.5 billion in the first half of the year, representing a robust 14 per cent increase compared to the previous year. The pre-tax profit also saw a substantial surge, rising to £1.2 billion from £396 million, primarily due to a £626 million impairment charge recorded in the preceding year.
© Copyright IBTimes 2023. All rights reserved.