UK government's recycling scheme could cost more than £1.8 billion
Amidst the government's ambitious push for a £1.8 billion annual DRS, retailers clash over its soaring costs, while Tesco electrifies its delivery fleet, making strides toward sustainability and cleaner air.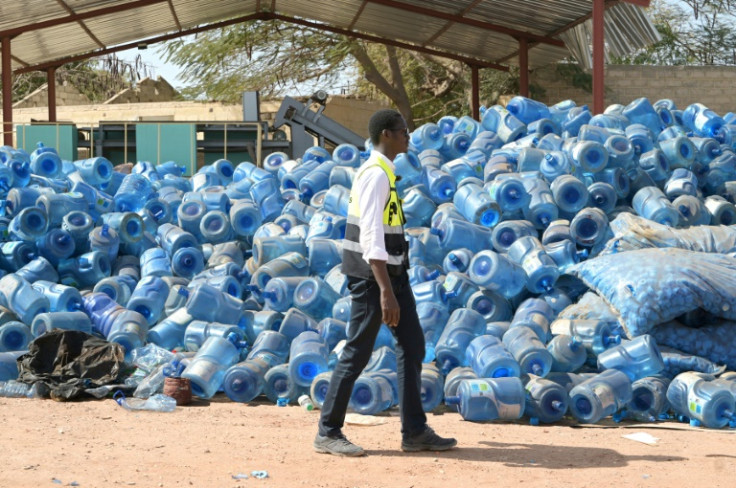 In a proposal to revolutionise recycling efforts, the British government's ambitious plans for a Deposit Return Scheme (DRS) for bottle containers face stern opposition from retailers.
Citing the research conducted by the British Retail Consortium (BRC), industry leaders urge the government to rethink its strategy as the scheme could cost an estimated £1.8 billion annually, starting from 2025. Startup expenses, including machine purchases, loom over businesses sooner than anticipated.
The retail sector's concerns intensify as an additional financial burden of creating an overseeing committee looms large, dwarfing the £1.8 billion estimate. The comprehensive cost projection encompasses capital investments, such as the acquisition and installation of Return Vending Machines (RVM), labour expenses for staff training and processing time, and other operational outlays, covering RVM maintenance, IT expenditures and container cleaning.
The BRC's call for a pause aims to prevent a replay of Scotland's hasty DRS rollout, where a lack of planning resulted in a substantial decline in costs. Highlighting potential pitfalls, the BRC warns that the UK's program risks mirroring the challenges encountered by its Scottish counterpart.
While the government's laudable goals of eradicating avoidable waste by 2050, including plastic waste by 2042, are underpinned by three strategies – Extended Producer Responsibility (EPR), consistent recycling collections and DRS – retailers emphasise that the sequence of these actions is pivotal. Concurrent implementation of EPR and recycling reforms, they contend, must precede DRS adoption to gauge its effectiveness in boosting recycling rates.
The recent deferral of the EPR rollout presents a window for refining this policy, compelling the industry to shoulder the full expenses of packaging collection and recycling. This move aims to alleviate the policy's projected yearly inflationary impact of £2 billion.
In a space where profit margins are slim and tightening, BRC stated that the prospect of combining EPR and the Deposit Return Scheme forebodes price hikes for consumers.
Andrew Opie, director of food and sustainability at the BRC, asserts that the proposed scheme is exorbitant and intricate, unable to deliver the required recycling uptick.
Opie stresses that the government risks burdening consumers with higher costs as inflation wanes, urging a sequential approach with initial adjustments to collection and levies. He admonishes that the current trajectory of the program, marked by haste and complexity, will exact a toll on consumers.
However, the Department for Environment, Food and Rural Affairs (Defra) remains cautious, delaying EPR to address supermarket concerns over potential food price surges.
In a separate eco-friendly development, Tesco, the UK's leading retailer, accelerates its net-zero quest by introducing its 500th electric home delivery van. The Sheffield Extra store boasts this green milestone, replacing diesel with clean energy for its entire fleet. Since 2020, Tesco's electric fleet has already offset 15 million diesel miles and 7,500 tonnes of CO2.
With over 30 Tesco outlets and distribution centres operating electric delivery vans across the nation, air quality improves and emissions decrease. This transformation bolsters Tesco's fleet of 5,500 home delivery vehicles, catering to 150,000 UK customers daily.
Last year, Tesco unveiled the UK's inaugural zero-emission electric lorry, replacing diesel-fueled miles with clean energy.
© Copyright IBTimes 2023. All rights reserved.