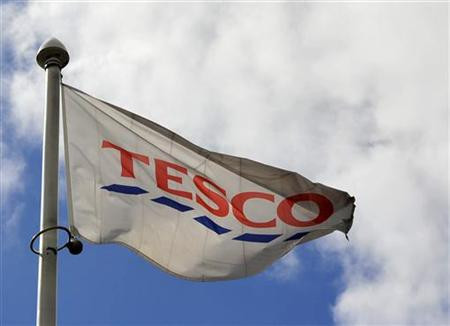 Shares in Tesco were up on the FTSE 100 ahead of the supermarket giant's interim results, due tomorrow.
In June the group issued its Q1 statement in which it reported a rise in sales of 8.2 per cent, thanks mainly to strong sales internationally. The group's expansion in Asia helped bring about a rise in international sales of 11.9 per cent.
Tesco also said in its Q1 statement that it was more optimistic about the prospects for the economic recovery.
Keith Bowman, analyst at Hargreaves Lansdown, said, "Asian sales are expected to continue leading the way, although like fellow retailers, a generally cautious outlook comment is expected to accompany the UK business. Prior to the results, market consensus opinion currently denotes a strong hold".
By 16:30 shares in Tesco were up 0.49 per cent on the FTSE 100 to 430.20 pence per share.