Tesla Model S P85D sets world electric car speed record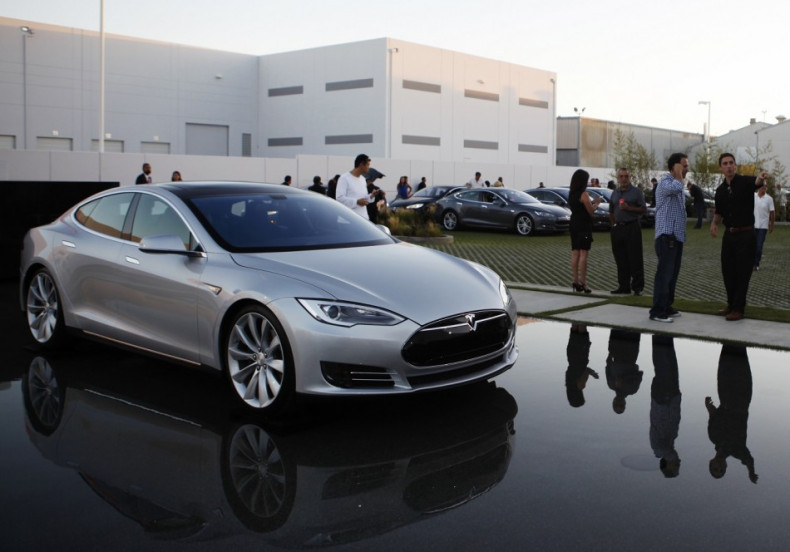 The Tesla Model S P85D has set a new world speed record for production electric cars, covering a standing quarter-mile sprint in just 11.6 seconds.
Accelerating from 0-60 miles per hour in 3.1 seconds and crossing the finish line at 114.6 mph, the Model S's record was set at Palm Beach International Raceway and is officially recognised by the National Electric Drag Racing Association.
Those figures are not only fast for an electric car - the 0-60mph time makes the P85D the fastest-accelerating four-door production car ever made, despite weighing over two tonnes and offering seating for five adults and two children.
The Model S is produced by Tesla, an American electric car company founded and run by PayPal billionaire Elon Musk, who is also CEO of SpaceX, a private space transport service developing reusable rockets.
Announced by Musk last year, the updated P85D version of the Model S is powered by two electric motors with a combined output of 691 horsepower, five times that of a regular family car and more than all but two road cars ever produced by Ferrari.
The Palm Beach sprint beat Tesla's official 0-60mph claim by 0.1 seconds and its quarter-mile claim by 0.2. In the above YouTube video of the record-breaking run, the Model S is seen to comfortably beat a 707-horsepower Dodge Challenger Hellcat (starts at 1:19).
Tesla's regular Model S was the previous electric record holder, having completed the quarter-mile in 12.5 seconds at 105mph and with a 0-60mph time of 3.9 seconds.
Before that, the Tesla Roadster, a two-seat convertible sports car, held the electric 0-60 record of 3.7 seconds.
In the UK, the Model S starts at £49,900, rising to £69,080, and while it's only available in the US for now, the P85D model is expected to command around a £12,000 premium.