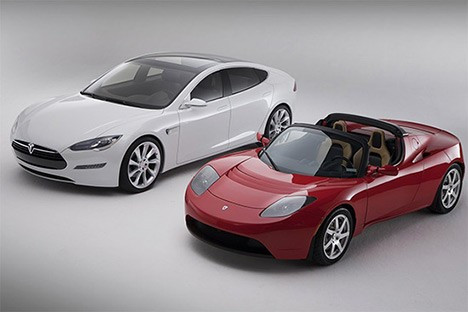 Electric car company Tesla is "trying to change the industry" after it has revealed plans to launch an all-new two-seater Roadster model in 2014.
Next year Californian company Tesla will be releasing the Model S saloon, an all-electric saloon car aimed at tempting buyers away from the BMW 5-Series and a Model X crossover is planned for late 2012.
These will be followed by a convertible in 2013 and, according to Autocar, a new Roadster in 2014, which will no-longer be based on Lotus mechanicals, as the current model is.
CEO Elon Musk confirmed the new Roadster and said that, although losing money on ever car sold to date, Tesla is now an established firm, adding that "Bob Lutz [vice chairman, General Motors] has said the Roadster prompted General Motors to do the Chevrolet Volt."
"We're trying to change the industry," Musk added, before telling Autocar that the new Roadster would be based on a 'third-generation platform' - likely to be a shortened version of the Model S chassis and architecture.
After entering the market successfully with the original Roadster in 2008, Tesla now feels confident enough to develop and launch a full range of all-electric cars based on the same 'third-generation' platform. New models will include a small saloon to rival the BMW 3-Series, as well as the new Roadster, Model S, Model X and convertible.