Below the radars of the masses, Tesla is transforming into more than just a car company. It has previously described itself as a battery maker and, although in the UK we have seen little evidence of this so far, things are about to change with the launch of the Powerwall 2.
The Powerwall 2 is a 14kWh battery pack which can be fitted inside or outside and on a wall or the floor. It is recharged with surplus electricity generated by roof panels during the day, then used to power the home through the night. Any excess power can be sold back to the grid.
For homes without solar panels, the Powerwall 2 can be charged up at night from the national grid (when electricity is less in demand and therefore cheaper) then used to power a house during the day, a process known as load shifting. It can also act as a backup to keep lights and appliances on in the event of a power cut.
Tesla boss Elon Musk claims the Powerwall 2 can store enough energy to power the lights, plug sockets and a fridge in a four-bedroom house for a whole day. Musk also says Tesla will soon be selling more Powerwalls than cars, which is quite a claim given his company is on track to deliver 80,000 vehicles in 2016.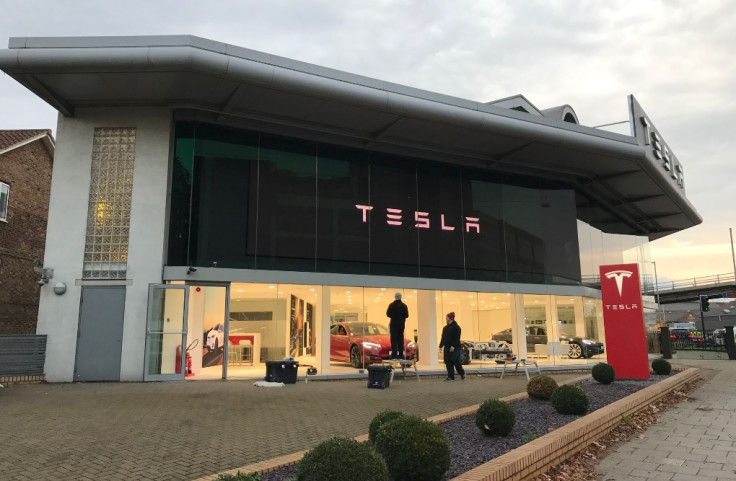 The popularity of Powerwalls will likely surge upwards once Tesla's new solar roofs go into production. Revealed by Musk in October, the next-generation solar panels come in a range of finishes and look (at least from the press photos issued to date) very similar to a regular tiled roof. No price has been announced yet, but Musk says the Tesla roof could well cost no more than a conventional roof, never mind one with solar panels attached.
In just a couple of years' time it is likely that Tesla customers will generate their own electricity through the roof, store it in the Powerwall to power their house, and even use it to charge up their car each night. The end result are households entirely off-grid, self-sufficient and using only clean, renewable energy.
Powerwall 2 costs £5,400, while installation starts at £1,050. The weatherproof box measures 1150 x 755 x 155mm and weighs 120kg; deposits can be placed in store or online now.
The first place in the UK to stock Powerwall 2 is Tesla's new store in Chiswick, west London, which opens on 9 December and is Europe's largest Tesla store to date.