Tessa Jowell Claims Phone Hacking 'Destroyed' Her Family
Former culture secretary claims police never asked her to make written statement on Clive Goodman and Glenn Mulcaire hacking arrests.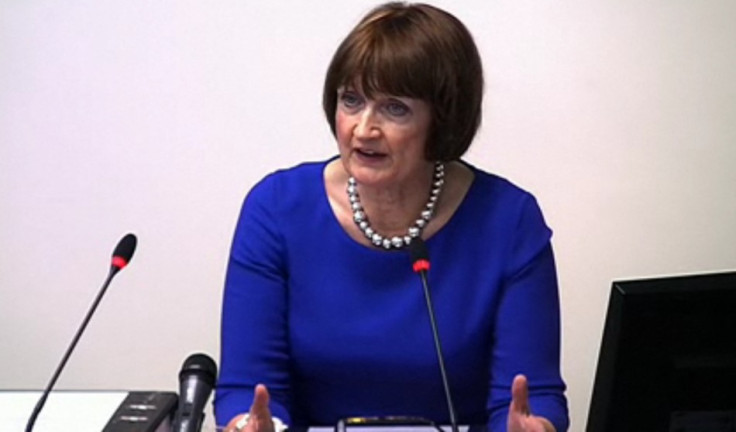 Shadow culture secretary Tessa Jowell has discussed the destructive impact of the hacking of her phone by the News of the World.
Speaking at the Leveson Inquiry into press ethics, Jowells said she has discovered that the level of intrusion into her privacy was "total" and significantly more intensive than she was initially informed by police.
She said: "I was shocked by what I had heard, but at the same time it answered a lot of questions that I had about why I was followed everywhere and there were always photographers and and journalists outside my house and who knew where I was going."
She claimed that the "obsessive curiosity" over her private life left her family "destroyed", while her voice cracked with emotion.
"I did my job everyday, but life was very, very difficult and so I was perfectly satisfied with an explanation that related to what I knew was this obsessive curiosity about my private life and family who suffered as a result of that."
She rejected claims made by DCS Keith Surtees to the inquiry that Jowell, along with other victims informed of the hacking in 2006, declined to sign a statement to be used in the prosecution of News of the World royal reporter Clive Goodman and private investigator Glenn Mulcaire.
With her position as a secretary of state, she said that it would have been absolutely incumbent upon her to cooperate with an investigation.
"I was shocked when I read [Sutees'] evidence - it's completely untrue. His memory may be faulty. It seems to imply a lack of accuracy in his recollections.
"If I had been asked to provide a written statement I would have provided it," she added.
She said the press harassment continued after the revelation of hacking, adding: "[Harassment] carried on intermittently. What I wanted was to be in a position to do my job properly and that's what I devoted my energy to. And to look after my children."
Asked about the relations between politicians and the press, Jowell said "there are the rules of the game" adding that these rules should be more "transparent and explicit in the future".
When she was questioned regarding her part in updating cross-media ownership rules for the Communications Act 2003, she said she was told that no deal had been reached between then prime minister Tony Blair and News Corp owner Rupert Murdoch.
"I asked him whether any deal had been done with Rupert Murdoch on the reform of cross-media ownership rules. He gave me an absolute assurance that there had been no prior agreement," she said.
© Copyright IBTimes 2023. All rights reserved.