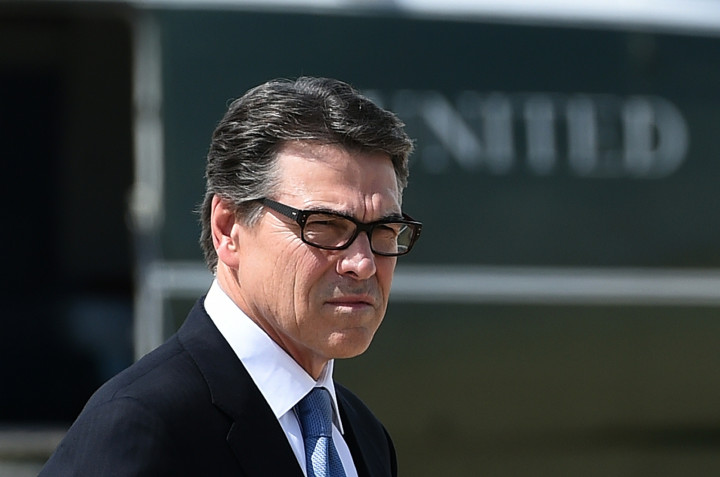 Texas governor and presidential hopeful Rick Perry has been indicted by a federal grand jury for vetoing funds for an anti-corruption unit.
The decision makes Perry the first Texas governor to be indicted in nearly 100 years.
It could also prevent him securing the Republican Party nomination for President of the United States in 2016.
Last year, Mr Perry threatened to veto $7.5m (£4.5m, €5.6m) funding for an anti-corruption unit headed by Democrat Rosemary Lehmberg, after she was arrested for drink driving.
Perry demanded that she quit her position with the unit, which secured the conviction of Republican Tom DeLay on money laundering charges in 2005.
Mr Perry carried through his threat, and now faces charges of abuse of power and attempting to coerce a public official, brought by a grand jury in Travis County.
Perry will 'aggressively defend' charges
Maximum punishment on the first charge is five to 99 years, and on the second charge two to ten years.
The Texans for Public Justice watch dog filed an ethics complaint against Perry, accusing Perry of coercion because he threatened to use his veto before doing so, in an attempt to pressurise Lehmberg to quit.
Perry's supporters claim the decision was politically motivated.
"The veto in question was made in accordance with the veto authority afforded to every governor under the Texas Constitution," said his general counsel, Mary Anne Wiley.
"We will continue to aggressively defend the governor's lawful and constitutional action, and we believe we will ultimately prevail."
In recent week's Perry's tough anti-immigration stance has made headlines, after he deployed 1,000 state troopers to secure the state's border with Mexico, to stem the increasing flow of migrants into the country.
Perry became notorious for a series of gaffes in his 2012 presidential run, and in recent public appearances has started wearing glasses, with observers believing he is trying to project a more 'serious' image.