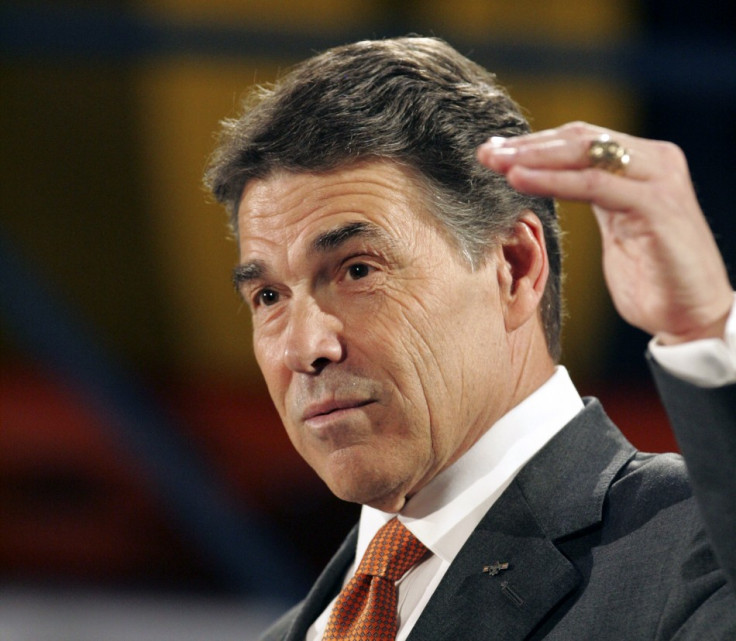 The Governor of Texas, Rick Perry, has pulled out of the presidential race ahead of the South Carolina primary and is expected to endorse the former speaker of the house, Newt Gingrich.
Perry has been trailing in the polls since a number of high-profile "gaffs" during the debates were criticised by rival candidate Mitt Romney in a series of attack ads.
Perry's endorsement is vital for Gingrich who needs to come at least second in South Carolina on 21 january if he is to continue on the campaign trail.
Time magazine's Mark Halperin said: "Perry and Gingrich met secretly on Wednesday to discuss Perry's leaving the race."
He also speculated: "What if Perry gets his Texas money network and gives it to Newt? That would be a bigger deal than his endorsement."
Perry had been leading the polls last September but came under criticism over his relaxed immigration policies which saw his credibility as the national leader diminish at a time of high employment. Already on a downward slide, Perry made one of the biggest mistakes in politics by fluffing his lines during a debate ending with the line: "Oops".
His criticism of gays in the military was also seen as out of touch and crass and left his ratings bumping along at 5 percent before making his announcement today.