Thai Anti-Government Protesters Begin 'All-out Final Battle' in Bangkok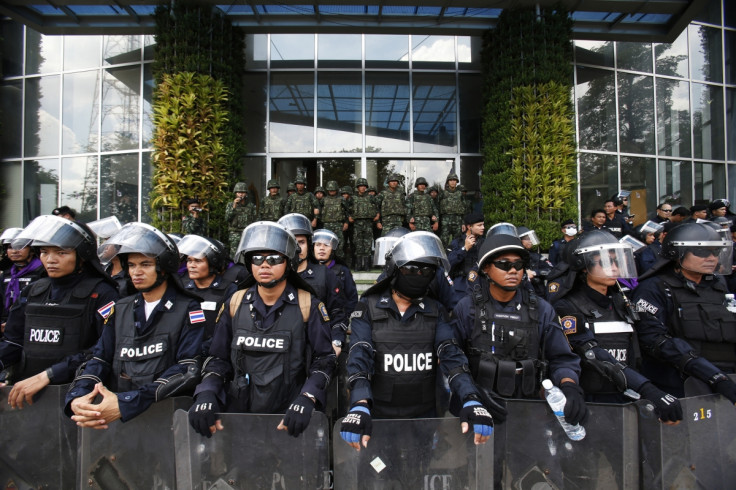 Anti-government protesters led by the People's Democratic Reform Committee (PDRC) in Thailand have begun marching across Bangkok calling it an "all-out final battle" to bring down the interim administration.
Reinvigorated by the latest verdict given by Thailand's Constitutional Court under which caretaker prime minister Yingluck Shinawatra had to resign, the protesters are planning to lay siege to government buildings across the capital including the state-run television station and the police headquarters.
The demonstrators are also likely to occupy Government House, the administrative headquarters, in Bangkok, according to local reports.
Suthep Thaugsuban, the opposition leader spearheading the protests, has been demanding that remnants of the cabinet also be removed along with Yingluck.
He said: "We will regain our sovereign power and set up a people's government and a people's legislative council. We want the change of government to be smooth. But if you cannot do it smoothly within three days, we the people will do it in our own way."
Several groups of people are marching to various government buildings as part of the rallies, which were flagged off by Suthep at about 09:00 local time. Suthep himself is leading a mob to Government House.
The buildings of the interior and defence ministries are also said to be on the protesters' radar.
Security has been stepped up in Bangkok with troops and riot police being deployed in key places.
The rallies were originally set to take place next week, but they were brought forward because of the court ruling that unseated Yingluck and nine cabinet members for abuse of power.
Pro-government supporters, who are angered by the court ruling, have also vowed to take to the streets on Saturday (10 May) to express their solidarity with Yingluck.
In the already surcharged atmosphere, the rallies have raised the spectre of violence.
© Copyright IBTimes 2023. All rights reserved.