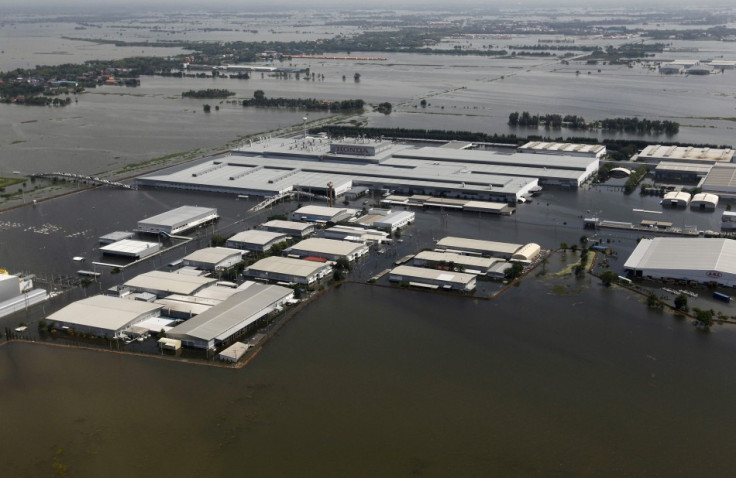 The estimated shipping time for some Apple iMac computers has slipped from a couple of days to between five and seven weeks, as the floods in Thailand continue to restrict hard drive supplies.
Customers looking to order an iMac with the optional 2TB hard drive will have noticed shipping time increase from one to three days to almost two months, but ordering a 1TB model, or an iMac with a solid state drive does not affect the delivery time.
Extensive flooding in Thailand has killed more than 500 people and caused many factories to close down due to water damage. These factories include Western Digital and Seagate, who are responsible for producing the majority of the world's hard disc drives.
Many industry analysts believe that the shortage in global hard drive supply will continue well into 2012, with some suggesting that the problem will be alleviated by the summer.
As the flooding has caused hard drive shortages, it has also meant that the prices of drives have increased dramatically due to supply and demand. The International Business Times UK reported in November that drive prices had increased by over 150 per cent.
Although the flooding has caused supply shortages, some dealers are being accused of taking advantage of the situation and profiteering from the Thai disaster.
The Register cites an unnamed source as saying: "Consumers are being fleeced by the 'shortage'. This is why consumers do not believe the prices will keep increasing when they can't trust the reasons that this is happening now."
The tech site adds: "The simple laws of economics - supply and demand - dictates that prices will rise in terms of scarcity but clearly some resellers need to convince customers that movements are legit. Others will profiteer and sadly tarnish the channel."
Dell is also feeling the strain and said last month that hard drive supplies are likely to be affected by the flooding: "Dell is continuing to actively monitor the Thailand flooding situation, and while we expect hard disk drive supply to be limited in the next several weeks, we are working closely with HDD suppliers to mitigate any customer impact."