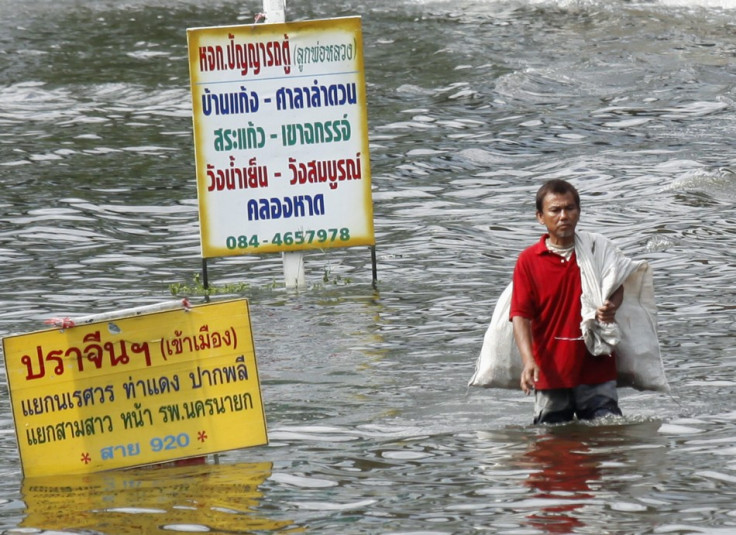 Floods in Thailand will cause PC and hard drive shortages in the run-up to Christmas, with industry leader Western Digital warning that stock levels will not return to normal until 2012.
Technology researcher Gartner believes that a shortfall in hard drive supply is "inevitable", according to a report by The Register, after flooding shut down 14,000 factories across Thailand.
Western Digital CEO John Coyne said revenue for the December quarter will fall 60 per cent from last year, and operating Chief Tim Leyden said in last week's earnings call: "We suspended production in all of our Thailand facilities from the beginning of last week in order to protect our personnel, and to move as much equipment as possible to locations less likely to incur water damage.
"Despite the heroic efforts of our team, over the past weekend rising water, which had first penetrated the Bang Pa-in Industrial Park flood defences, inundated the company's manufacturing facilities there and submerged the remaining equipment on the ground floors."
The Register reports that Toshiba is dealing with a long-term closure of its hard drive facility in Thailand, as it is waterlogged; also, limited stock levels have caused prices to rise, with eBuyer increasing prices by 10 to 20 per cent across its hard drive range.
Samsung UK has said: "It's an industrywide issue and everyone is expecting that there will be some impact, we are working very closely with our factories to ensure that we prioritise products and will do all we can to satisfy demand."
While Western Digital will suffer - along with PC manufacturers who use its drives - Apple is thought to see the least impact as it uses flash drives in the iPad, iPhone and MacBook Air.