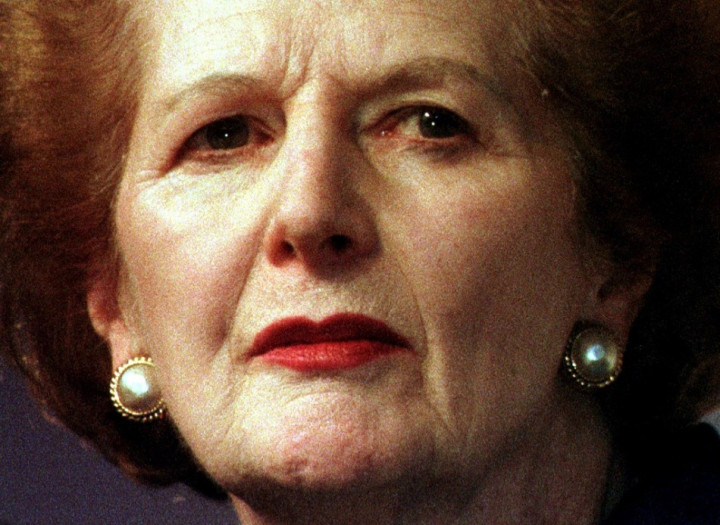 A new library, museum and research centre is being planned to cement the legacy of Margaret Thatcher and act as a permanent memorial to the former Tory prime minister's life and achievements.
The Margaret Thatcher Library is expected to cost around £15 million, with backers aiming to raise the funds from private donations.
The pressure group Conservative Way Forward (CWF), which Thatcher once headed, is spearheading the project.
The project is modelled on the Ronald Reagan Presidential Library in California, and would be the first of its kind in the UK.
CWF says the library "will work to honour Margaret Thatcher's remarkable life, achievements and is the defining legacy project in her memory".
The Conservative MP Conor Burns, a friend of Lady Thatcher, added: "She believed in action and so along with the usual statues and portraits we thought it was vital to do something that will continue to actively contribute toward political debates long after her death."
Courses will be run from the library teaching the Thatcherite principles of low taxation and free enterprise.
CWF chief executive Donald Blaney first conceived the centre in 2009, and Thatcher approved of the plans, pledging to donate a number of letters for the collection.
It is believed that a number of her blue Aquascutum dresses and handbags will be on display.
The CWF was founded in 1991, after Thatcher was ousted from office, to champion her ideas and achievements, "adapting them to the challenges of a changing world".
There have already been a number of large donations for the project, but the main fundraising drive is due to start after Thatcher's funeral in central London on Wednesday 17 April.
Organisers are currently searching for a suitable site for the library in Westminster.
Communities Secretary Eric Pickles, Transport Secretary Patrick McLaughlin, and Welsh Secretary David Jones, and former defence secretary Liam Fox are among the backers.
Lord Tebbit and Lord Parkinson, two of Thatcher's closest cabinet allies, also support the project.
Lord Parkinson, former cabinet minister and Conservative Party chairman, said: "This will conserve Lady Thatcher's legacy and teach a whole new generation about the importance of the work she did as prime minister."