'That's much better than I expected': Man live tweets NHS experience for 24 hours
KEY POINTS
Jamie Suskind had NHS treatment at the weekend and livetweeted the whole experience.
"Despite its vastness, the NHS may be best understood through the little things that make it special," Mr Susskind concluded.
A man spent his weekend undergoing NHS treatment after an accident and livetweeted the whole experience as it unfolded in a London teaching hospital.
Jamie Susskind, a barrister and author, was admitted to the unnamed hospital on Saturday afternoon (11 November) and reviewed every aspect of his treatment. First up was triage, which he described as "pretty efficient, quick and no-nonsense".
He said: "Initial wait of 40mins for an X-ray maybe a little too long — I bled quite a bit on the floor of the waiting room and it wasn't nice for others. X-ray staff were charming. Other patients also really lovely."
Mr Susskind was also won over by the A&E doctors, who he described as an "absolute delight". He said: "Funny, charming, not obviously stressed despite being overworked. Generous with the painkillers."
He continued: "When it was clear that it couldn't be fixed in A&E (after a good deal of yanking and grimacing) the surgeon blazed in, cocky and confident. I liked him. Firing off orders to junior doctors.
"The nurses are just insanely nice. And I've noticed patients aren't always polite to them. But my goodness, they are sweet and attentive. Much more human than i might have expected. And the ward I've been put on is really clean and spacious."
Despite another patient loudly listening to a gruesome slasher film nearby, Mr Susskind was impressed that he was asked his religion and whether he needed kosher meals as he is Jewish, and liked the feeling that there was a clear chain of command between staff.
Praising the junior doctors, he said: "So many skills required - knowledge, dexterity, calm, affability. And they work so damn hard."
After enjoying dinner - "breaded fish, not bad" - Mr Susskind continued examining the work of the staff around him. He said: "I've been asked if I'm allergic to anything no fewer than 13 times. I don't mind. The staff seem neurotic about it here - also about handwashing." And soon added: "I like it when the medical assistants say "knock knock" before pulling back your curtain."
Chronicling various injections and drug doses before a successful operation to set a compound fracture the next morning, the thread continued for hours, also noting the "big comfy bed" and the difficulty porters can have getting through the swinging doors.
In one of his most poignant tweets, Mr Susskind said: "All day I've been courteously and expertly looked after by non-UK native staff who (let's face it) are not paid very well - and I'm just unspeakably grateful to them. And sorry for what my compatriots too often say about them."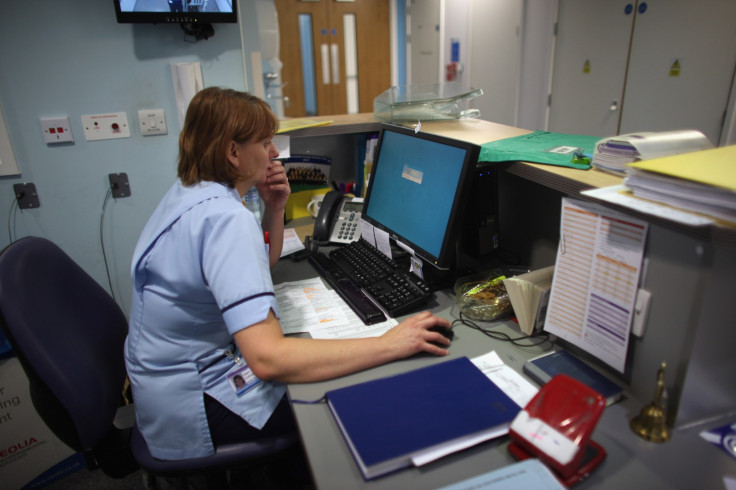 He estimated that about 30% of the staff he met on his first afternoon in hospital were British, 30% European, mainly Greek, and 40% from elsewhere. The latest figures show that the number of European Union nurses and midwives registering to work in the UK saw a substantial decline in the wake of the Brexit vote - falling by nearly 90% in the 12 months to September.
Drawing a conclusion on his experience, Mr Susskind said: "On reflection, my main feeling, besides pride in the NHS, is surprise at how good it all was — only because I haven't been a patient in a while and you read all these horror stories.
"At every turn I was like 'that's much better than I expected'. And I know these folks are doing more and more with less and less. At times I had to be a little patient (no pun intended) but that aside, it was world-class. I'm filled with professional admiration."
After the original tweet thread gained almost 3,000 likes, Mr Susskind added: "I'm moved by the response to my NHS tweets. It's transformed what would've been a crappy 24 hours (though I am seriously fine - not a big injury). Despite its vastness, the NHS may be best understood through the little things that make it special. Mostly the people."
Many people were touched by Mr Susskind's frank yet often funny analysis of the NHS. Jacob, a staff nurse on a similar ward at University College Hospital in London, said: "Your account of your stay had me giggling and smiling all the way with how much character you put in."