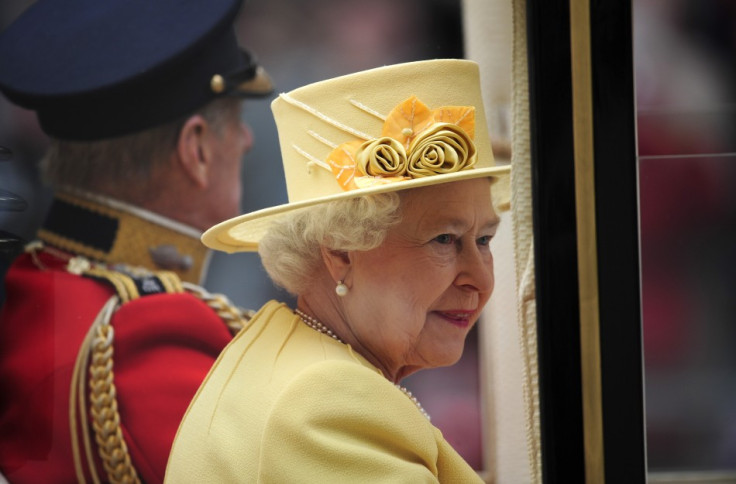 The Queen will make history when she arrives in Dublin today, becoming the first British monarch to travel to the Republic in 100 years and the first since the nation gained independence from Britain.
An unprecedented security operation, costing an estimated £26.2million, has been launched ahead of the visit, with Irish police saying up to 4,000 people are involved.
The tight security comes amidst renewed terror threats from Irish dissidents. A controlled explosion was carried out on a "viable explosive device" discovered on a bus in County Kildare late on Monday night.
The bomb discovery threatens to overshadow the Queen's visit and comes after a dissident republican terror alert brought parts of London to a standstill on Monday.
But politicians on both sides of the Irish Sea have emphasised the importance of the four-day visit for Anglo-Irish relations.
Sir John Major, the former prime minister, said it "put a seal on the past and [would] build for the future".
Sir John, a key player in the peace process in Northern Ireland which led to the current power-sharing arrangements, said that the visit was the most significant Royal trip for many decades.
The Irish president, Mary McAleese, said: "I think it is an extraordinary moment in Irish history. A phenomenal sign and signal of the success of the peace process and absolutely the right moment for us to welcome onto Irish soil, Her Majesty the Queen...I think that [the] visit will send the message that we are...determined to make the future a much, much better place."
But Gerry Adams, the Sinn Fein president, stressed that his party was still against the Royal visit and would host celebrations of republicanism in each city the Queen visits. He described the visit as premature and insensitive.
Anti-war campaigners and left-wing republican group Eirigi, which has one council seat, are planning a series of protests.
The tight security surrounding the trip highlights how difficult the relationship between the Crown and Ireland has been in the history of Britain's monarchy.
The Queen's grandfather George V was the last reigning monarch to visit the Republic in 1911 when it was still part of Britain.
Over the course of the next decade, however, the political situation in Ireland was transformed, as were Anglo-Irish relations. It was during these years, incorporating the War of Independence of 1916-21 and the quest for an Irish Republic that meant 100 years would pass before the next visit.
The Royal tour will take in Dublin and the counties of Cork, Kildare and Tipperary.
In Dublin, the Queen will visit several politically and historically significant sites laden with symbolism such as Croke Park, the scene of a massacre by British troops, and the Garden of Remembrance, which honours those who fought for Irish freedom.
The Queen will also be guest of honour at events at Trinity College, the National War Memorial Gardens in Islandbridge, and the Guinness Storehouse.