Irish dissidents issue London Bomb Threat on eve of Queen's visit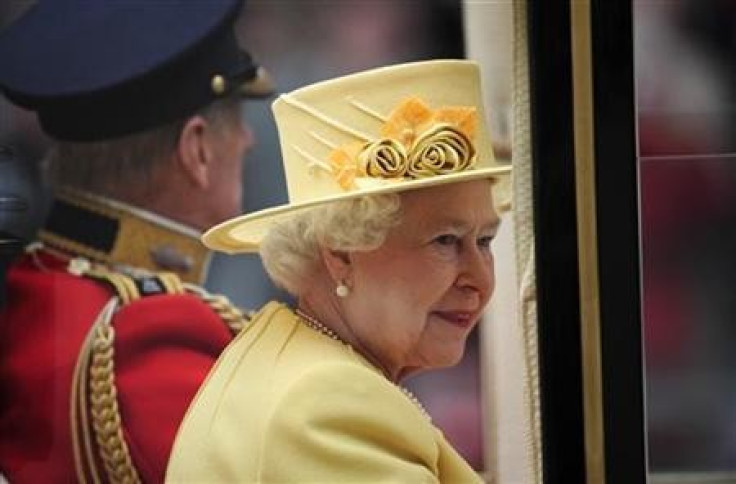 Dissident Irish republican terrorists have issued a bomb threat for central London, police said, ahead of Queen Elizabeth II's ground breaking but sensitive visit to Ireland.
Three coded bomb threats have been called in to London police in the past 24 hours. Scotland Yard are investigating reports that the telephone threats were made using recognised code words but was not specific with regard to either location or time.
Officers are already on high alert over the "severe" terrorist threat from al-Qaida-inspired violence. The threat level from Irish terrorism remains at substantial.
Coded warnings were often used by Irish terrorists in their campaign of violence against the British mainland. A hallmark of al-Qaida-inspired violence is the lack of any warning.
News of the threat was passed to officers going out on patrol and made public by police at lunchtime on Monday.
Officers conducted sweeps across the city and closed down traffic to parts of the British capital, including roads near the queen's official residence.
There was a large-scale security alert near Buckingham Palace on Monday morning. Roads around the Admiralty Arch area of the Mall were reopened before noon after a security scare in the early hours.
A painstaking search was launched and roads were closed around the ceremonial gateway that leads from the corner of Trafalgar Square after an officer spotted "something suspicious" at 4.20am.
There was also understood to have been a controlled explosion of a suitcase in nearby Northumberland Avenue as officers investigated suspicious packages.
The Metropolitan police said: "A bomb threat warning has been received relating to central London today. The threat is not specific in relation to location or time.
"The Metropolitan police service, City of London police and British Transport police are working closely together and all officers have been advised to be highly vigilant to ensure the safety of London.
"At this time Londoners should continue to go about their business as usual but we encourage the public to remain vigilant and report any information about unusual activity or behaviour which may be terrorist-related to the confidential anti-terrorist hotline on 0800 789 321."
Encouraged by the largely successful peace process in Northern Ireland, the queen will on Tuesday become the first British monarch to set foot in the Republic of Ireland.
When a British sovereign last visited, a full century ago, all of Ireland was still part of the United Kingdom.
The monarch's presence is resented by some in Ireland who bristle at the legacy of British rule, with some predicting violent street clashes and others fearing a terrorist attack.
Although republican dissidents have not bombed Great Britain in nearly a decade, they still have the ability and the resources to do so.
While the Provisional IRA decommissioned most of its explosives, a substantial arms dump was maintained by the Real IRA.
Last year, the Real IRA warned in an interview with the Guardian that England remained a key target for the terror group despite a seeming inability to mount a campaign there over recent years.
Security sources in the republic have been tracking a number of key dissident "players" in recent months fearing that the anti-ceasefire republican groups will shift their renewed terror campaign to the other side of the Irish Sea.
© Copyright IBTimes 2023. All rights reserved.