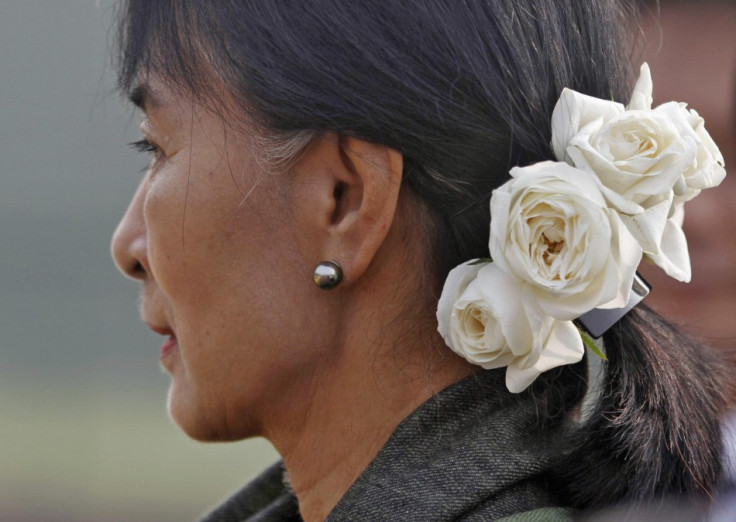 Ex-General and current President of Burma, Thein Sein, told the BBC in a September 2012 interview during his visit to the UN General Assembly in New York:
"We are not making reforms because I want to. We are merely responding to the people's desire for reform. Therefore my future depends on the people and their wishes."
President Thein Sein went on to declare that he had no objection to opposition leader Aung San Suu Kyi one day filling his post if Burma's Parliament was willing to change the Constitution to permit it. Given Burma's somewhat dark history since Independence from the British in January 1948, the President sounded refreshingly honest and enlightened, if also pragmatic. Yet there was still the hint of the iron fist in the velvet glove when he confirmed that the military would always have a key role in the country's politics and referring to the treatment, past and present, of dissidents and reform activists, he said:
"They were acting on their beliefs and we were acting on our beliefs." Ending, with the possibility of future greater tolerance: "Everyone was working for the country in their own way."
On 16 October 2012, President Thein Sein was re-elected as Chairman of the governing Union Solidarity and Development Party in direct contradiction to a clause of the Constitution of Burma (2008) forbidding the country's President and Vice-President whilst in office of involvement in political party affairs. An inconvenient detail maybe, but an indication of the arbitrary manner in which the authorities disregard any laws and codes which do not suit them. Despite this Thein Sein is currently the most progressive and reform-minded leader in Burma's power structure and is the acceptable face of a still flawed and at times brutal Government, much influenced by Tatmadaw - Burma's military.
Sworn in to office on 30 March 2011, Thein Sein soon afterwards released many political prisoners in October last year. Amnesty International however, claimed that it was only 10 per cent of the total. The President has also eased many of Burma's strict censorship laws and along with the freeing of over 200 political prisoners, the Government allowed workers for the first time since 1962, the right to form trade unions and to be able to strike provided a period of notice is given.
Although critics claimed that now there was something when before there was nothing, International Labour Organisation's Steve Marshall, one of the specialists the Burmese Government consulted, told the BBC that the legalising of worker representation was "an extremely positive step". Mr Marshall further assured the BBC that the draft law which he had seen, if left unchanged, was "pretty sound"
Considerable effort has been made in negotiating and trying to reach peace agreements with many of the various rebel factions that the central government has been waging a civil war with for 50 years and more. Many though not all of these are ethnic minority insurgencies - about a third of Burma's 55 million citizens are from minority peoples - the most difficult to subdue being in the remoter parts of the country and on its borders where the rebels often get support from neighbouring states.
Right from Independence in 1948, the Karen National Union (KNU) and its several offshoots, has been fighting the Yangon (Rangoon) authorities and from about 1960, the predominantly Burman Military has been fighting the likes of the Shan State Army, Wa National Army, Naga rebels, Rohingya, Kachin, various armed Communist groups and so the list goes on.
All this strife has caused the deaths of at least a quarter-million people to 2010, with some 160,000 "Burmese" taking refuge in Thailand but there are about 25 cease-fire arrangements currently in place, some holding better than others.
Thein Sein also sought to continue improving relations abroad, especially with fellow ASEAN (Association of Southeast Asian Nations) member states. Burma joined ASEAN in 1997 and Thein Sein as Prime Minister between 2007 and 2011 in the Than Shwe military administration was often sent as a senior negotiator/diplomat to other member countries.
Relations with fellow ASEAN member Thailand however are often very tense, only partially due to boundary disagreements between the two states. Both countries at times in their history have had rival empires and many conflicts have arisen both then and since.
Whilst the President has taken some measures to assist economic reforms by encouraging privatisation, floating the currency and determinedly appealing for the lifting of various trade bans imposed against his country, he has shown that he will listen to his de facto opposition leader, Aung San Suu Kyi who spoke out against the construction of the 6,000 mw Myitsone hydroelectric dam.
This huge project in Kachin State, north Burma, costing $3.6 billion was being funded and built by the China Power Investments Company. It was never popular with the locals because some 60 villages were going to be displaced, virtually all the power generated would be sent to China and like most such large-scale projects, China Power would send in an army of Chinese workers to build the dam with scant direct benefit to the people of Kachin State.
At the end of September 2011, Thein Sein, overriding Zaw Min his Minister for Electric Power, suspended construction for at least the remainder of his term in office (2015) saying that: "It is against the will of the people.". The Chinese are not very popular in Burma though this is something they share with all foreigners but there was a gamble surely when in 2011, $7 billion of the $10 billion in Foreign Direct Investment in Burma came from China!
Undoubtedly the President's biggest success and the one which led to his Government's much greater international acceptance was his meeting in the Presidential Palace with Aung San Suu Kyi on 19 August 2011. Ms Suu Kyi (Burmese don't have surnames) had been released from house arrest in November 2010 during the previous regime of Senior General Than Shwe who stepped down from office (Chairman of the State Peace and Development Council) in March 2011 but this would have been done with the approval of Thein Sein in his senior "civilian" politician role of Prime Minister at the time.
There can be little doubt that the somewhat reclusive President has a high personal regard for the long-time dissident who spent so many years under house arrest and is now, after election to Burma's Lower House, the official Leader of the Opposition. In his speech to the UN General Assembly on 27 September 2012, Thein Sein praised Ms Suu Kyi's help for making his reform programme possible, telling the UN:
"Our legislature is becoming more vibrant. Landmark pieces of legislation have been approved over the past year, often after tough debate. Nobel laureate...Aung San Suu Kyi, a longtime opposition figure, is now the chairperson of the legislative oversight committee responsible for the rule of law."
And a little later when asked about Ms Suu Kyi's 17-day US visit:
"I am very pleased that she is in New York as well this week. I have seen that during her tour she has been widely praised for her contributions to democratic change. As a Myanmar (the name the Military give to Burma) citizen, I am proud of her achievements and the recognition she has received."
Following a prolonged strike at a copper mine in Monywa, jointly owned by Burma's military and Chinese arms manufacturer, China North Industries Corporation, riot police broke up the protest in the early hours of Thursday last week seriously injuring at least two dozen workers and their supporters. On 01 December, President Thein Sein ordered a 30-strong official commission to investigate the incident to be headed by Ms Suu Kyi.
Sounds like a partnership that Burma has been waiting 64 years for!