Theme park fans can now buy the Alton Towers log flume on eBay
Bidders can splash out on everything from boats to signage from the legendary ride.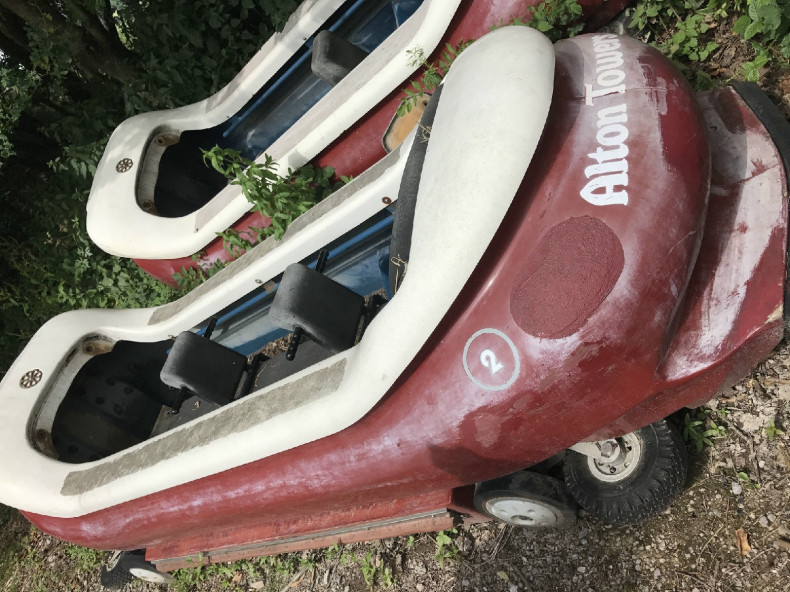 Leaving is always the saddest part of a day out at the theme park, but thrill-seekers wanting to recapture the excitement at home are in luck as UK attraction Alton Towers is selling off its famous log flume ride on eBay.
The water ride, built in 1981, was once the longest log flume in the world and has seen floods of famous visitors including Princess Diana her sons William and Harry. Now, a piece of it could live on in your back garden – or bedroom, depending on what you choose to do with your purchase.
After seeing its last splash-down in 2016 it was de-commissioned, dismantled, and now put up for auction on eBay, where items ranging from 'no splashing' signage to the the iconic boats are available to buy.
There are 35 of the fibreglass flume passenger boats on the auction site, all of them starting from 99p, but bidders have quickly pushed prices up, including one listing to over £430 (and there's still six days left at time of writing).
Some bidders might be hoping to grab a collector's piece, but for others who need tempting the Alton Towers PR team have suggested some creative uses to convince people why it's a good idea to keep a 3.5m, 500kg fake log lying around the house.
Industrious bidders could convert the old boats into bath tubs, garden planters, theme beds, storage units, children's ball pits, a fish pond and, less advisable, a giant BBQ.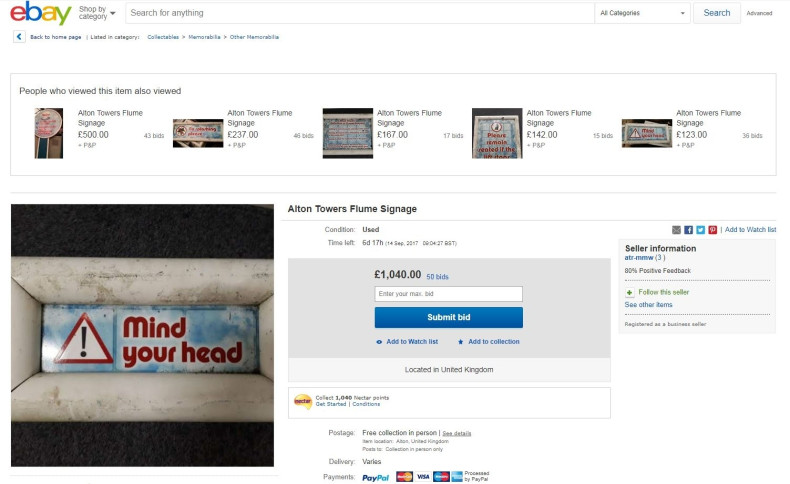 Surprisingly, of all the listings, it's the warning signage that was once dotted around the ride as visitors queued that's gathering the most interest. The log flume height board that displays the message 'All riders must be over 1.0m' is currently at £500, while the 'Mind your head' sign is going for the staggering sum of over £1000.
It might seem a steep price to splash out but it's a piece of them park history and all proceeds from sales are going towards the Merlin's Magic Wand charity, which supports disabled and disadvantaged children.