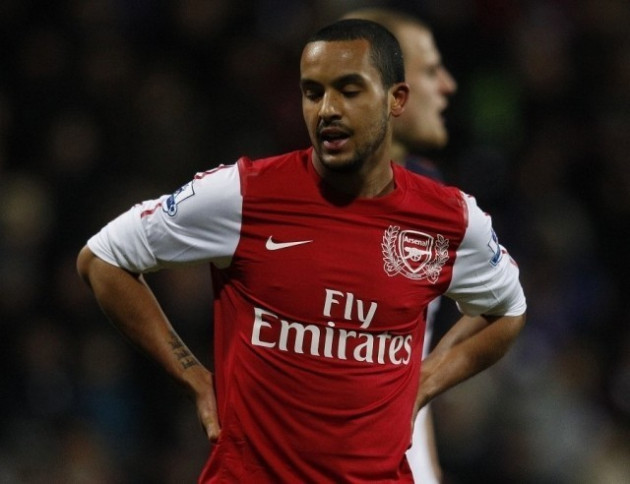 Queens Park Rangers manager Harry Redknapp has hailed Theo Walcott in his autobiography and dismissed claims that the England international does not have a footballing brain.
Walcott has been criticised for his profligacy in front of goal and in spite of his desire to play as the central striker Arsene Wenger has persisted with him on the wings. However, the player has grown of age over the last couple of seasons and was Arsenal's top scorer in the 2012/13 season in all competitions.
The 24-year-old brings something different to the table for the Gunners as his raw pace allows him to get behind defenders when they play a high line. His efficacy has strengthened through the presence of creative players by the likes of Mesut Ozil and Santi Cazorla who can pick a pass and allow Walcott to bypass the defence. Redknapp believes that this is only possible because of the Englishman's movement off the ball which is his primary asset.
"People talk about him as if he hasn't got the football brain of a top player but I think he's a very clever runner off the ball. He killed us with Arsenal in my last season at Tottenham by bending his run and I think he is a player who knows precisely what he is about," Harry said.
"His final ball is sometimes not the best but that can happen with a player who is exceptionally fast Every left back knows he is in for a game against him because he is so lightning quick," he added.
Redknapp revealed that he had seen Walcott as a 16-year-old when he was manager of Southampton and that his caretaker manager then, Dave Bassett, wanted to play him through the middle due to his pace.
"Theo played his first game for me on August 6, 2005, as a 73rd-minute sub against Wolves. He was only 16 but we knew he was going all the way. His first start was at Leeds and it was Dave Bassett's idea to play him through the middle as a striker. He had always been a wide player and that was where I was going to use him but Dave fancied him against their central defenders and he was right. Theo was so good it was frightening," he concluded.