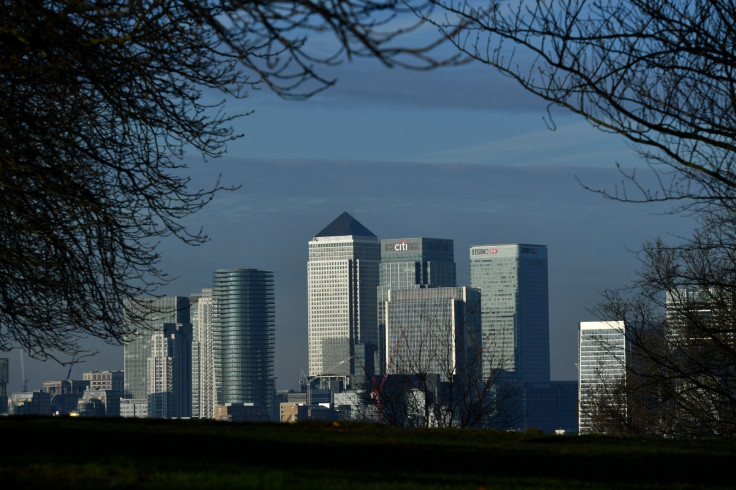 Infrastructure investors often talk about only committing capital to assets they consider "essential". Fitch views "essential" infrastructure as assets that deliver services key to modern day life, such as energy, sanitation, public services (health, justice and education), communication and transportation. They are also assets where there are barriers to entry – be that the sheer size of investment required, or regulatory requirements that limit the scope for further direct competition.
The transport sector is a good example of these characteristics. In 2017 Fitch rated Scandlines, a ferry business in Scandinavia, and Tank und Rast, a motorway service station network in Germany, under. Each raised the question of whether these businesses provided essential infrastructure and, more importantly, could infrastructure assets become obsolete over time?
Scandlines moves trucks, cars, and people between Denmark and Germany. Ferries have operated on Scandlines routes since 1872 and have firmly established themselves as the mode of transport across the Baltic Sea. In contrast to other ferry companies, Scandlines owns the majority of ports at either end of its two routes and provides a high-frequency service all year round. Alternative routes require a long detour. As a result, Scandlines is often compared to a floating bridge and described as an essential infrastructure asset.
However, when the Fehmarn Belt Tunnel project opens in approximately 10 years, it will provide an alternative, faster and more convenient method of transport. Oddly, the fact that a costly tunnel project is being built highlights the route's essential nature.
Scandlines will have paid down its debt by this time and it won't mean the end of the Scandlines routes as it may attract different types of customers than the tunnel. Furthermore, there are many examples of multiple assets around the world that provide an essential service in a single location – the three airports in New York region - JFK, Newark and La Guardia – being a good example.
Tank und Rast operates 90% of motorway service stations on the German autobahn network, which plays a key role in the country's mobility and is not exposed to competing roads. Although Germany's GDP fell by 5% during the 2008-09 economic downturn, traffic volume fell by only 1%, illustrating that this is clearly a critical and widely used infrastructure. Tank und Rast's services are important to the mobility provided by the network as users stop to fuel up, eat, shop, or use the restroom.
The introduction of driverless vehicles could have an impact on service stations but it is difficult to assess to what extent. In our view, passengers will continue stopping at service sites for the usual reasons and the widespread network of Tank und Rast's service stations largely mitigates the risk posed by the new vehicles.
Beyond these examples, if we look more generally at when assets become "essential" another important point is that a new asset built on a key route can be considered essential but that does not necessarily guarantee financial strength. Many assets built on essential routes suffered early financial problems before they became financially robust. Examples include Dulles Parkway in the US, Lane Cove Tunnel in Australia and Eurotunnel between the UK and France. They are undoubtedly built on essential routes but initially were all uneconomic, for various reasons, and all had to be restructured.
Furthermore, some essential assets can eventually become obsolete. Take London's Canary Wharf, where Fitch's European headquarters is based. In the early 1800s Canary Wharf was the world's busiest port and clearly an essential infrastructure asset supporting global trade. As with the ports of Dublin, Rotterdam and Cape Town, port activity had to move downstream, nearer to the sea, to accommodate the bigger ships that needed ever deeper waters to be more efficiently unloaded. For many years the "old ports" were left to decay and eventually redeveloped. Now, Canary Wharf has become another essential asset - as a base for global financial services.
Some infrastructure assets with heavy exposure to commodities or activities that are affected by broader economic trends may also experience some degree of obsolescence or demand shift owing to evolutions in technology, without becoming fully obsolete. For example, Port of Mobile, Alabama, an important coal port in the eastern US, will be affected by environmentally and economically driven shifts away from coal usage in energy and metallurgical activity. While the overall port will not become obsolete due to cargo diversification and continued, albeit reduced, need for coal shipments, its balance of trade is likely to see changes as these trends continue.
In conclusion, it is unlikely we will see a "Kodak moment" in transportation infrastructure where an asset is completely replaced and becomes obsolete. The users may change, such as hovercrafts between Dover and Calais or Concorde out of Heathrow, but that had little impact on the actual port or airport infrastructure itself. History, however, does show that essential infrastructure assets can still morph into being less essential over time.
Ian Dixon is Head of EMEA Infrastructure & Project Finance group at Fitch Ratings