Theresa May is under increasing pressure amid a deepening divide between some mandarins and ministers over the continued Brexit row following Sir Ivan Rogers' resignation as Britain's ambassador to Brussels, just weeks before talks are due to begin.
In a scathing resignation letter, Rogers said: "Serious multilateral negotiating experience is in short supply in Whitehall" and called on his colleagues to "challenge ill-founded arguments and muddled thinking".
Number 10 moved swiftly to contain the fallout from Rogers' departure by appointing the former ambassador to Moscow, Sir Tim Barrow, as his successor on Wednesday (4 January) night. However, some former senior civil servants reacted angrily at the treatment of a seasoned diplomat and said they were stepping in following discussions with their successors working in May's government.
"This is a mandarin revolt because of what they are hearing from inside. They are reflecting the concerns at the general behaviour of Mrs May's team and the lack of direction, coupled with the general desire to blame the civil service for everything," a serving senior civil servant said.
While Eurosceptics took jabs at Rogers for his "pessimistic" view of Brexit and his parting shot at the prime minister, which was described as "sour grapes", mandarins lept to his defence.
"If Ivan feels he didn't have back-up from ministers – and he didn't – that's a bad sign," former Foreign Office permanent secretary, Lord Ricketts, told the Times newspaper.
Ex-Foreign Office chief Sir Simon Fraser said: "We know that the government did not have a clear plan for Brexit after the referendum; we know that the government has been through a process of gathering information across Whitehall in order to put a negotiating position together, and we know that that is taking quite a lot of time. So that is a matter for concern."
Earlier, former Foreign Office minister and current member of the Commons Brexit committee, Alistair Burt warned Britain would suffer if diplomats were simply ignored. "A very senior UK patriot has chosen to leave his post, rather than continue down a path of which he fears for our country," Burt wrote on Conservative Home website.
"If such warnings from a public servant who has devoted his working life to his country are dismissed simply as coming from a 'Europhile, who deserves clearing out with the others' or similar nonsense, then we will all be the losers."
Centralising control and an adversarial approach from May's team towards those offering independent advice were among the key complaints from mandarins. Amid growing disappointment over Brexit preparations and rising tensions between both camps, some civil servants are reportedly considering their positions, according to the Guardian.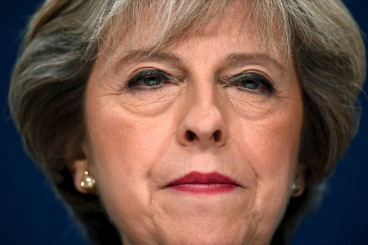 Dave Penman, leader of the FDA union for senior Whitehall staff said: "It doesn't surprise me that some politicians are calling for pro-Brexit civil servants to be appointed. What surprises me is the deafening silence from ministers who should be taking to the airwaves to defend the integrity and capability of the impartial civil service."
He added: "The prime minister herself has publicly criticised civil servants, trivialised those who suggest [the civil service is] being under-resourced and now sits back as key officials are pilloried by a succession of former ministers.
"If the civil service is to deliver a successful Brexit negotiation the recipe for that success is unlikely to be [to] starve it of resources, lack clarity of objective, and surround yourself with yes men and women who won't speak truth unto power."
Read Rogers' resignation letter in full here.